Read Time:
4 Minute, 38 Second
In the world of fashion, few articles of clothing are as versatile and timeless as a well-chosen pair of boots. From rugged outdoor adventures to chic urban outings, boots effortlessly blend style and functionality. However, with a plethora of options available, selecting the right pair of boots can be a daunting task. This essay aims to unravel the intricacies of boot selection, guiding you through the process of finding the perfect pair that complements your style, fits your needs, and stands the test of time.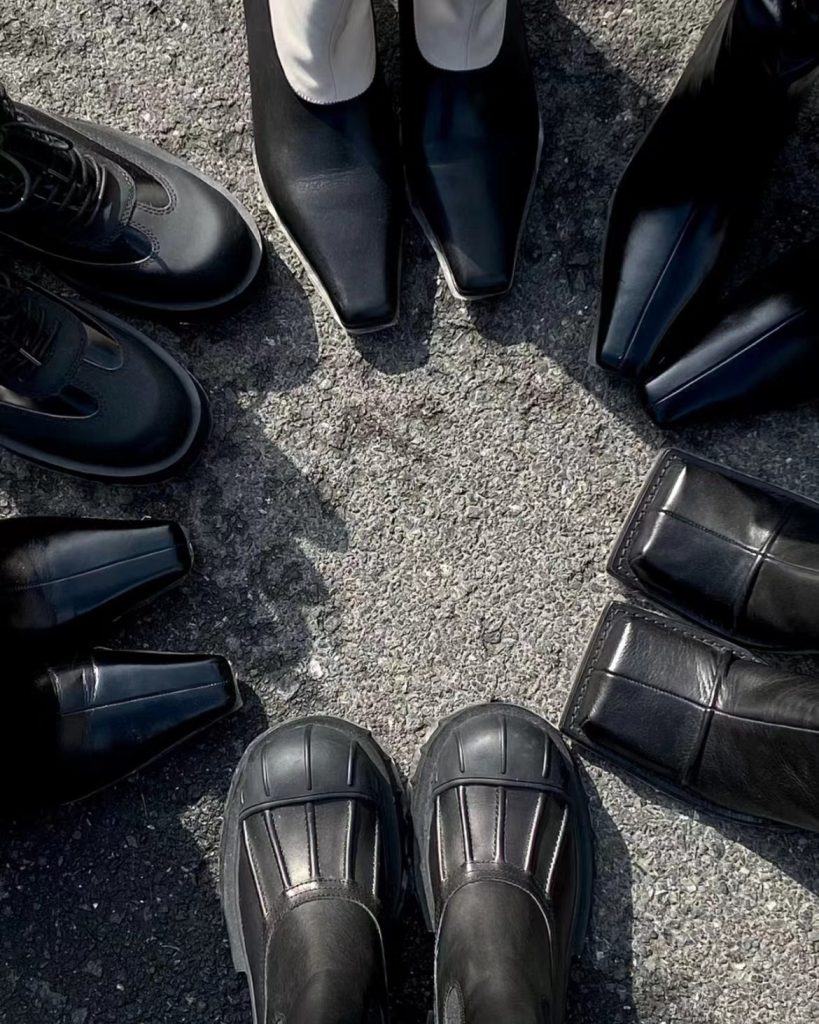 Chapter 1: Understanding Boot Types
To embark on the journey of choosing the right boots, one must first familiarize themselves with the various types available. Boots come in a diverse array of styles, each designed to suit specific occasions, activities, and fashion preferences. From ankle boots to knee-high wonders, let's explore some popular boot types:
Ankle Boots: Versatile and chic, ankle boots are a wardrobe staple. Ideal for both casual and dressy occasions, these boots can be paired with jeans, dresses, or skirts. Choose pointed-toe ankle boots to elongate your legs or opt for block-heeled ones for added comfort.
Chelsea Boots: Characterized by their elastic side panels, Chelsea boots exude a timeless elegance. These sleek and streamlined boots are a perfect choice for a polished and sophisticated look.
Combat Boots: If you're seeking an edgier aesthetic, combat boots are the way to go. With their sturdy build and often chunky soles, they add a touch of rebellion to your outfit. Style them with jeans, leggings, or even dresses for a bold statement.
Riding Boots: Classic and refined, riding boots offer a touch of equestrian charm. Often characterized by their knee-high length and minimal embellishments, these boots pair well with leggings, skinny jeans, and dresses.
Over-the-Knee Boots: For a dramatic and fashion-forward look, over-the-knee boots steal the show. They can be styled with mini skirts or layered over skinny jeans to create a striking silhouette.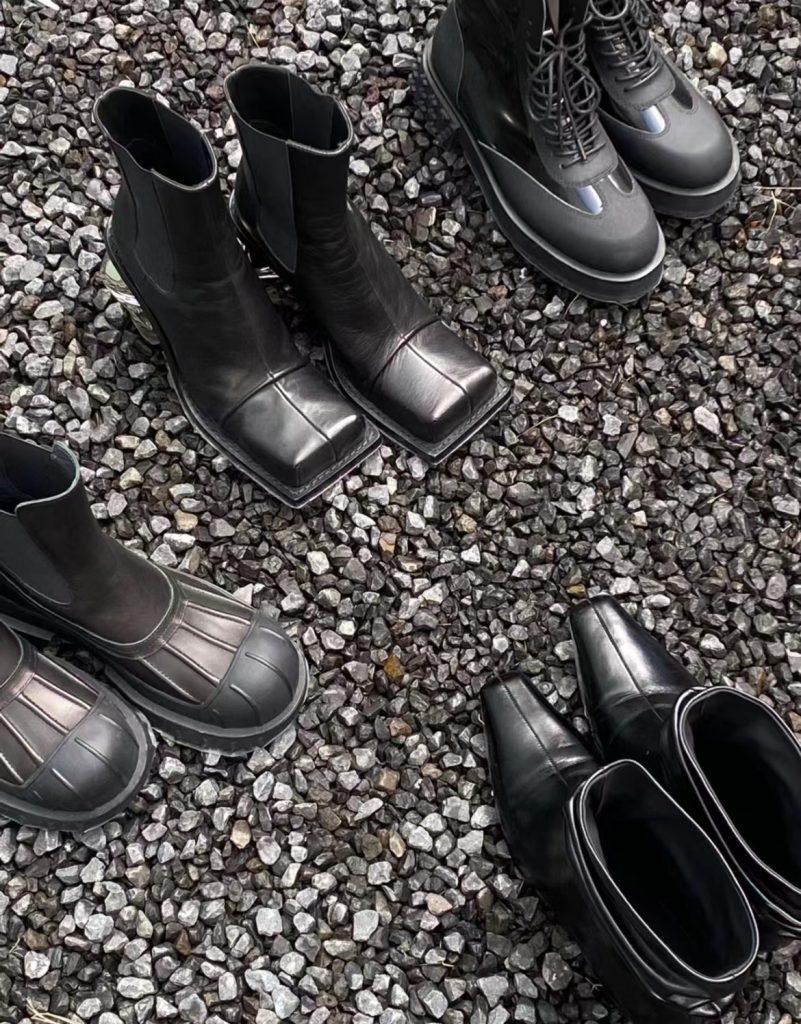 Chapter 2: Finding the Perfect Fit
A critical aspect of choosing the right boots is ensuring a comfortable fit. Ill-fitting boots not only compromise your style but can also lead to discomfort and even foot problems. Here are some key considerations to keep in mind when determining the right fit:
Sizing: Always opt for your true size. If you plan to wear thick socks with your boots, consider sizing up slightly. Remember that different brands may have varying size charts, so it's wise to try on boots before making a purchase.
Width: Pay attention to the width of the boots, especially if you have wider or narrower feet. Some boots come in different width options to accommodate various foot shapes.
Arch Support: Look for boots with adequate arch support to ensure proper alignment and reduce strain on your feet during extended wear.
Toe Room: Your toes should have enough wiggle room without feeling cramped. A thumb's width of space between your longest toe and the front of the boot is a good rule of thumb.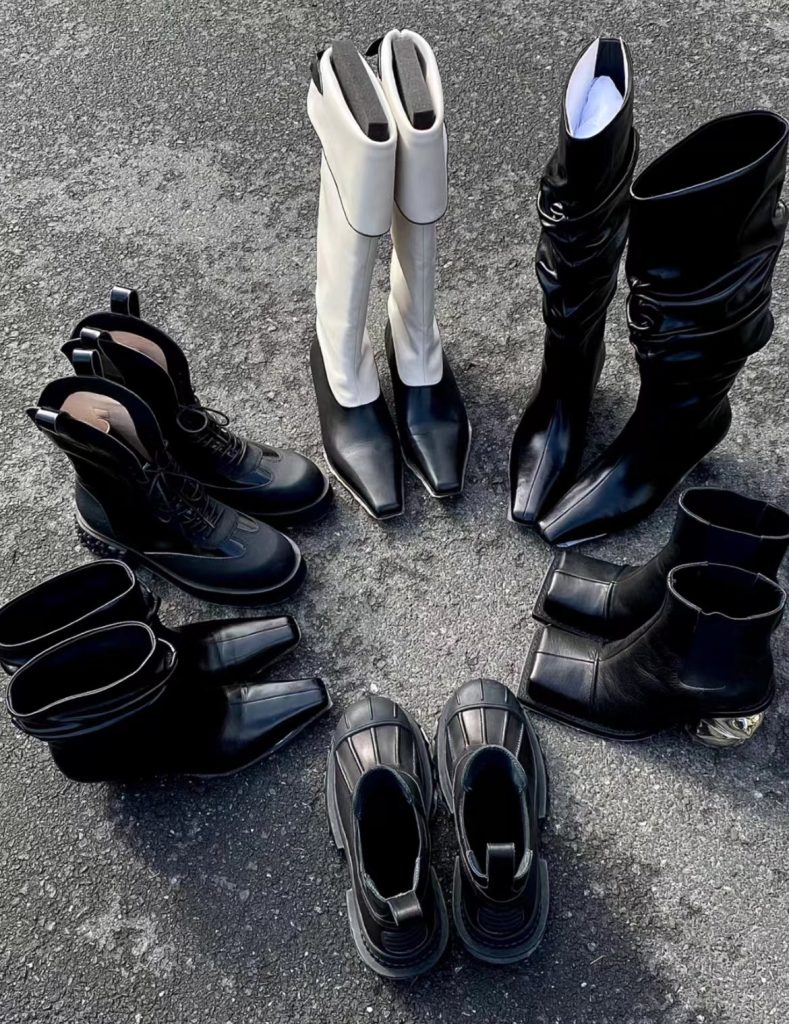 Chapter 3: Material Matters
The choice of material plays a significant role in both the style and functionality of your boots. Different materials offer distinct attributes that cater to various preferences and needs. Let's delve into some common boot materials:
Leather: Timeless and durable, leather boots exude a sense of luxury and elegance. They mold to your feet over time, offering a personalized fit and a rich patina that only improves with age.
Suede: Suede boots are soft and luxurious, adding a touch of texture to your ensemble. However, they are more prone to staining and require extra care to maintain their appearance.
Synthetic Materials: Synthetic options, such as faux leather and suede, offer affordability and often mimic the appearance of genuine materials. They're also cruelty-free and suitable for individuals who prefer animal-free products.
Rubber and Waterproof Materials: If you live in a rainy or snowy climate, consider boots made from waterproof or rubber materials to keep your feet dry and protected from the elements.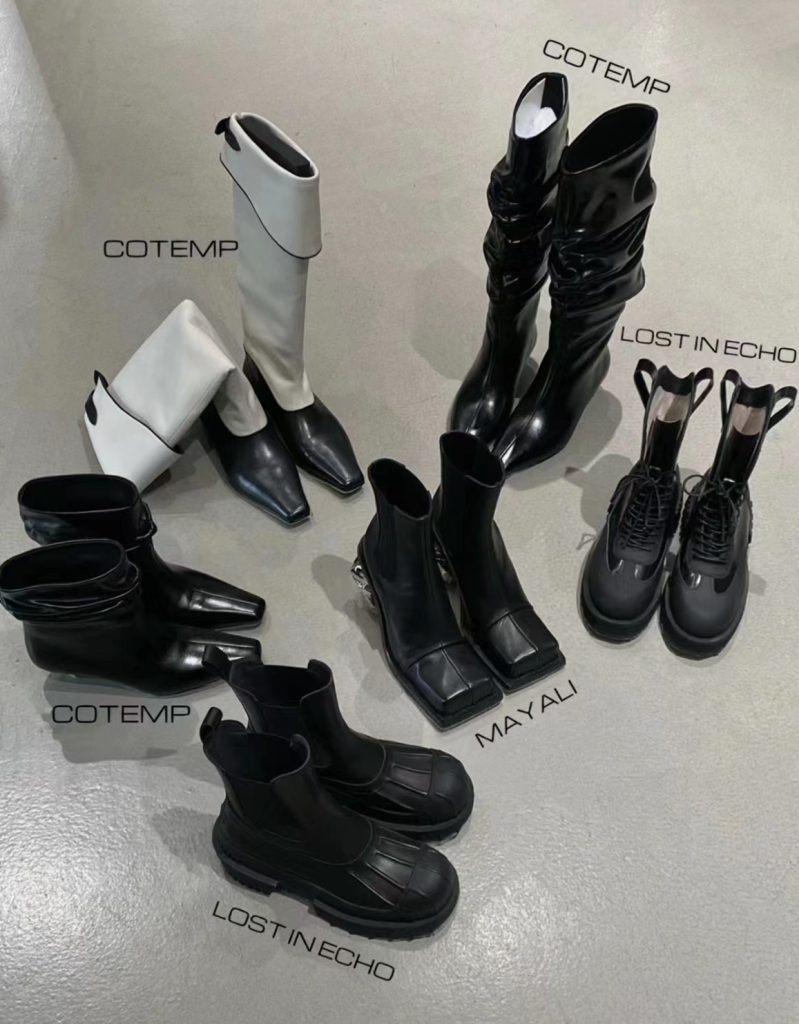 Chapter 4: Style Synergy
Selecting boots that align with your personal style is essential to creating a cohesive and confident look. Your boots should complement your existing wardrobe and seamlessly integrate with your fashion preferences. Here are some tips to achieve style synergy:
Consider Your Wardrobe: Assess your current clothing collection and think about how the boots will pair with your existing pieces. Neutral-colored boots, such as black, brown, or taupe, are versatile choices that can effortlessly match various outfits.
Embrace Trends Sparingly: While it's tempting to chase after the latest trends, choose boots with timeless appeal that will remain fashionable for seasons to come. Opt for trendy details, like hardware or unique embellishments, to add a contemporary touch.
Play with Proportions: Experiment with different boot heights and styles to create visual interest and balance in your outfit. For instance, pair chunky combat boots with a flowy dress for an edgy yet feminine look.
Conclusion
Selecting the right pair of boots is an art that combines aesthetics, functionality, and personal style. By understanding the diverse range of boot types, prioritizing comfort and fit, considering materials, and embracing style synergy, you can confidently navigate the world of boots and make choices that enhance your fashion repertoire. Remember, the perfect pair of boots is more than just an accessory – it's a statement of your unique style and an essential part of your fashion journey. So step into the world with the right pair of boots and walk your path with confidence, style, and grace.