Read Time:
3 Minute, 41 Second
In the realm of fashion, there is an intimate treasure trove that often goes unnoticed—our choice of underwear. Beneath the layers of outer garments lies a world of comfort, style, and self-expression waiting to be explored. With an abundance of underwear brands adorning the market, the quest to discover the perfect pair can be as exhilarating as it is overwhelming. Fear not, for this article unveils a curated selection of underwear brands that marry luxurious comfort with exquisite design, transforming the everyday into an experience of true indulgence.
The Art of Understated Elegance: Calvin Klein
Imagine slipping into underwear that whispers sophistication, an epitome of understated elegance. Calvin Klein, a pioneer in the world of fashion, offers a collection of underwear that transcends trends, focusing on timeless design and unparalleled comfort. From the iconic Calvin Klein logo waistbands to the seamless silhouettes that caress your skin, each pair is a tribute to the art of simplicity. Whether you prefer classic briefs or modern boxer briefs, Calvin Klein's mastery in blending form and function ensures that you embrace every moment with a touch of refined luxury.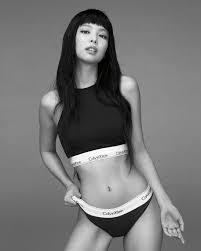 Unleash Your Wild Side: Victoria's Secret
For those who seek a dash of playful allure, Victoria's Secret is a name that needs no introduction. Celebrated for its intricate lacework, vibrant colors, and exquisite detailing, Victoria's Secret offers a range of underwear that emboldens your inner temptress. Whether you opt for delicate thongs or sensual cheeky panties, each piece exudes a magnetic charm that empowers you to embrace your unique sensuality. The brand's commitment to diverse sizes ensures that every woman can revel in the delight of finding her perfect fit, a testament to the brand's dedication to celebrating individual beauty.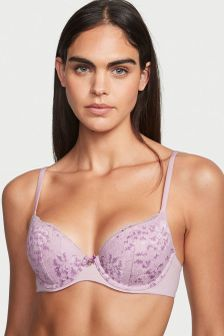 The Comfort Crusaders: Tommy John
Comfort, a cherished companion, finds its ultimate expression in Tommy John's innovative designs. Renowned for their commitment to using soft, breathable fabrics and pioneering functional features, Tommy John's underwear elevates comfort to an art form. Imagine waistbands that stay in place, innovative contoured pouches, and seams that vanish beneath your clothes—each element is meticulously crafted to ensure a seamless experience. With a focus on movement and flexibility, Tommy John's underwear is a testament to the notion that comfort is the ultimate luxury.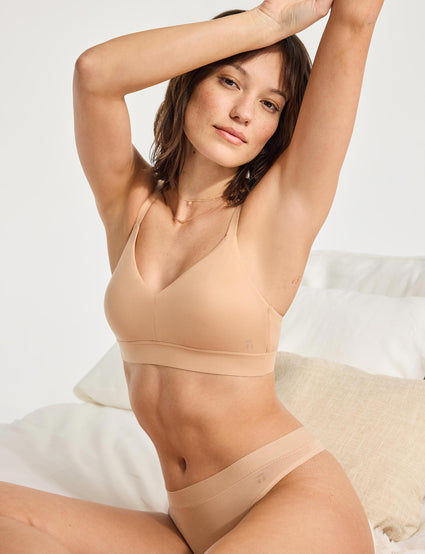 A Touch of European Sophistication: Emporio Armani
Embrace a touch of European opulence with Emporio Armani's line of underwear, where Italian craftsmanship meets modern sensibilities. Adorned with the iconic eagle logo, Emporio Armani's underwear exudes an air of sophistication and elegance. The brand's meticulous attention to detail, combined with luxurious fabrics, creates a sense of refined indulgence that transforms your daily routine into a showcase of style. From timeless briefs to bold boxer shorts, Emporio Armani's underwear collection is an ode to the power of confidence and charisma.
Championing Comfort for All: Aerie
In a world that celebrates diversity, Aerie emerges as a champion of inclusivity and body positivity. Aerie's commitment to offering a wide range of sizes, colors, and styles ensures that every individual can embrace their unique beauty. From comfortable cotton briefs to sporty boyshorts, Aerie's collection encapsulates the essence of everyday comfort without compromising on style. The brand's advocacy for realistic, unretouched imagery reflects their dedication to celebrating authenticity, making Aerie a beacon of self-love and empowerment.
Revolutionizing the Game: MeUndies
Imagine a world where your underwear drawer is a canvas for self-expression. Enter MeUndies, a brand that revolutionizes the concept of matching sets and embraces quirky, bold patterns that celebrate individuality. From whimsical prints to vibrant colors, MeUndies encourages you to embrace your unique personality through your choice of underwear. But MeUndies' appeal doesn't stop at aesthetics—these undies are crafted from sustainably sourced, super-soft fabric that envelops you in a cocoon of comfort, making each day a celebration of self.
Conclusion: The world of underwear brands is a realm of boundless possibilities, where comfort, style, and self-expression converge. As you embark on your journey to discover the perfect pair, consider the aforementioned brands that elevate your everyday experience to one of true indulgence. Whether you're drawn to the timeless elegance of Calvin Klein, the playful allure of Victoria's Secret, or the innovative comfort of Tommy John, each brand has something unique to offer. So, let your choice of underwear become a testament to your commitment to both comfort and style, a celebration of your distinct beauty that lies beneath the surface.