Read Time:
3 Minute, 51 Second
In the world of fashion, few subcultures have left as indelible a mark as punk. Born from the gritty streets and fueled by a spirit of rebellion, punk style emerged as a powerful expression of individuality, defiance, and nonconformity. What started as a counter-cultural movement in the 1970s has evolved into an enduring aesthetic that continues to captivate hearts and runway shows around the globe. In this exploration of punk style, we delve into its history, ethos, and enduring influence, celebrating its transformative impact on fashion and culture.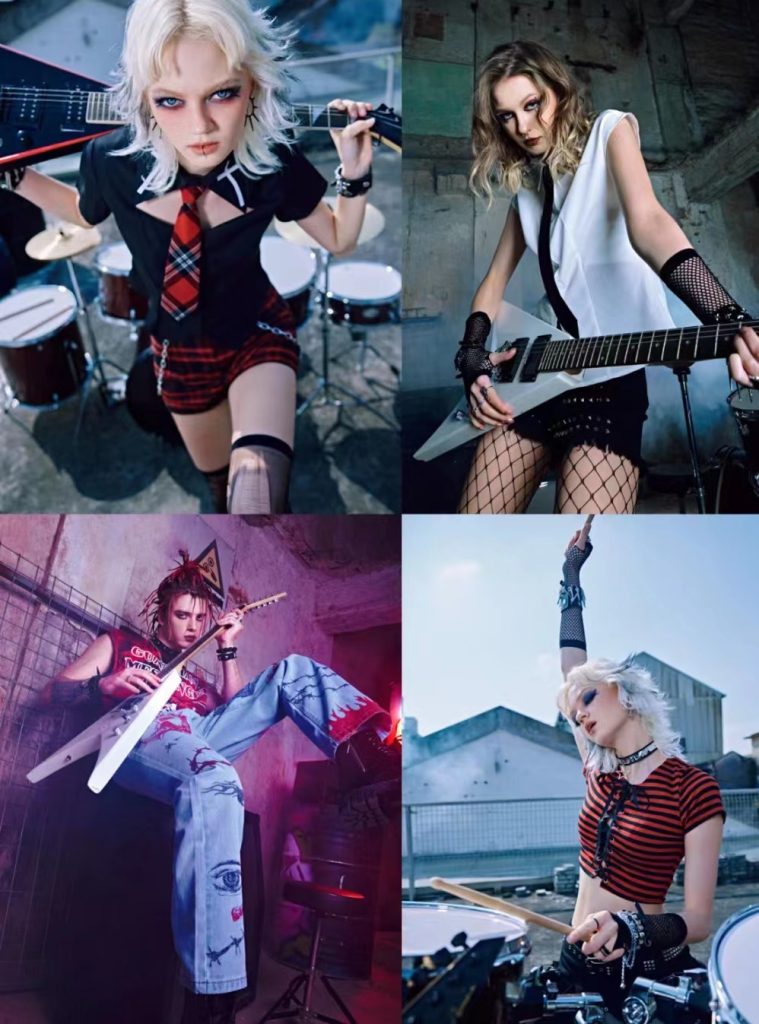 The Birth of a Revolution
Punk style wasn't just a fashion trend; it was a raw, unapologetic reaction to the social and political climate of its time. Emerging in the 1970s in the United States and the United Kingdom, punk was a rebellious outcry against societal norms, consumerism, and the establishment. Musically, punk was defined by its raw, stripped-down sound and lyrics that spoke to disenfranchised youth.
This spirit of rebellion quickly spilled over into the world of fashion. Punk style challenged traditional notions of beauty, embracing the raw, DIY ethos that reflected the anti-establishment sentiment. Safety pins, torn clothing, and unkempt hairstyles became symbols of protest against the polished and the conformist.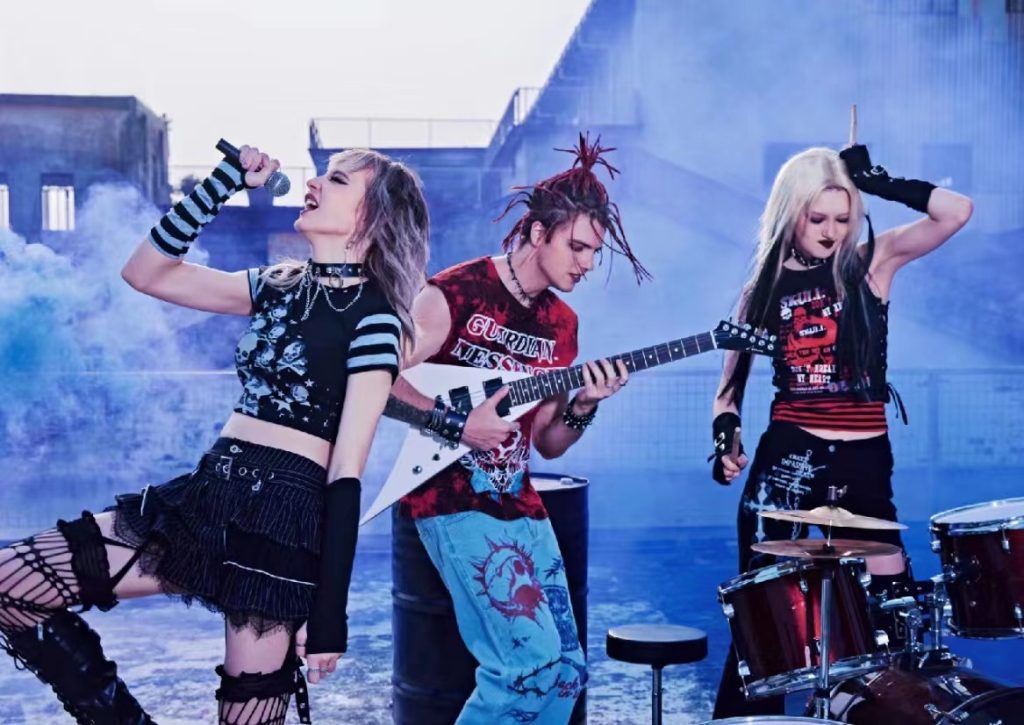 The Aesthetic: Deconstructing Conventions
At the core of punk style lies the act of deconstruction. Traditional fashion norms were dismantled, and a new visual language was created. The iconic leather jackets, studded belts, and torn jeans were not just garments; they were statements of defiance. DIY culture thrived, as individuals customized their clothing with patches, pins, and graffiti-like details.
Hair also became a canvas for rebellion. Mohawks, vibrant colors, and asymmetrical cuts challenged societal standards of beauty. Makeup was applied liberally, often with bold colors, smudged eyeliner, and a disregard for traditional beauty norms.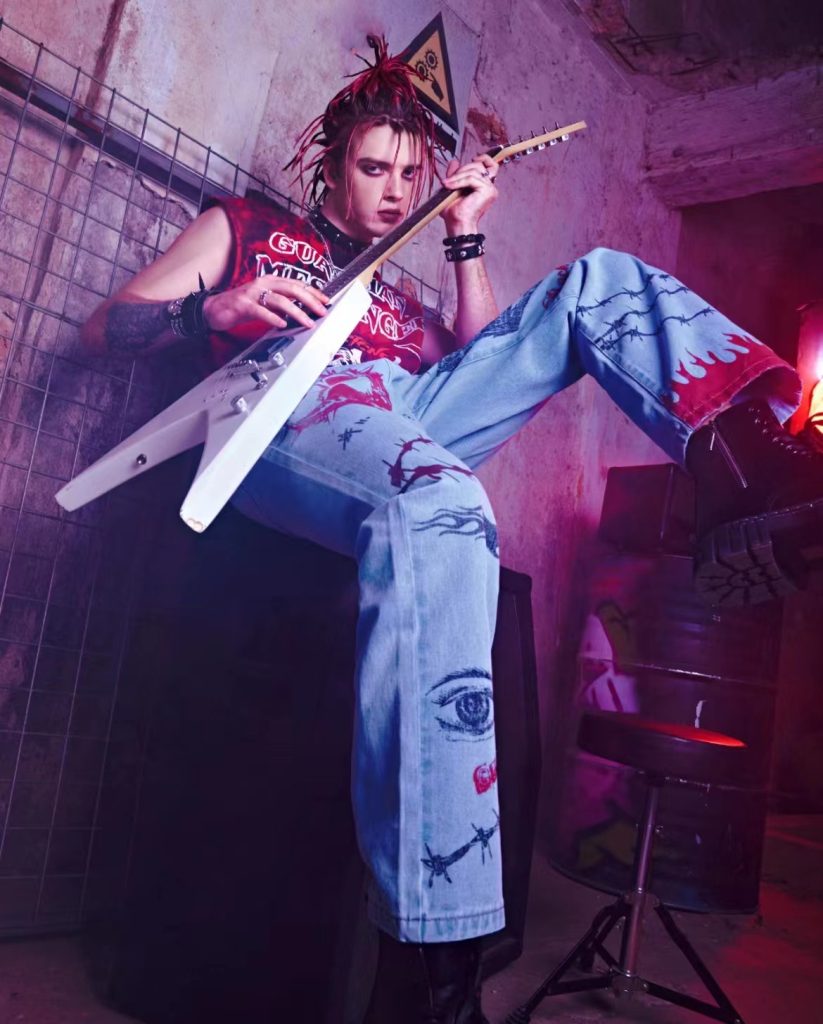 The Punk Ethos: Nonconformity and Individuality
At its heart, punk style is a celebration of individuality. The ethos is not about fitting in but standing out. This attitude resonated with a generation seeking to break free from the confines of societal expectations. Punk fashion was an assertion of one's identity, regardless of whether that identity aligned with mainstream conventions.
Punk style celebrated imperfections and unconventional beauty. It communicated a message that beauty is not confined to a narrow definition but is as diverse as the people who embody it. The empowering notion that anyone can define their beauty according to their own terms became a cornerstone of punk style.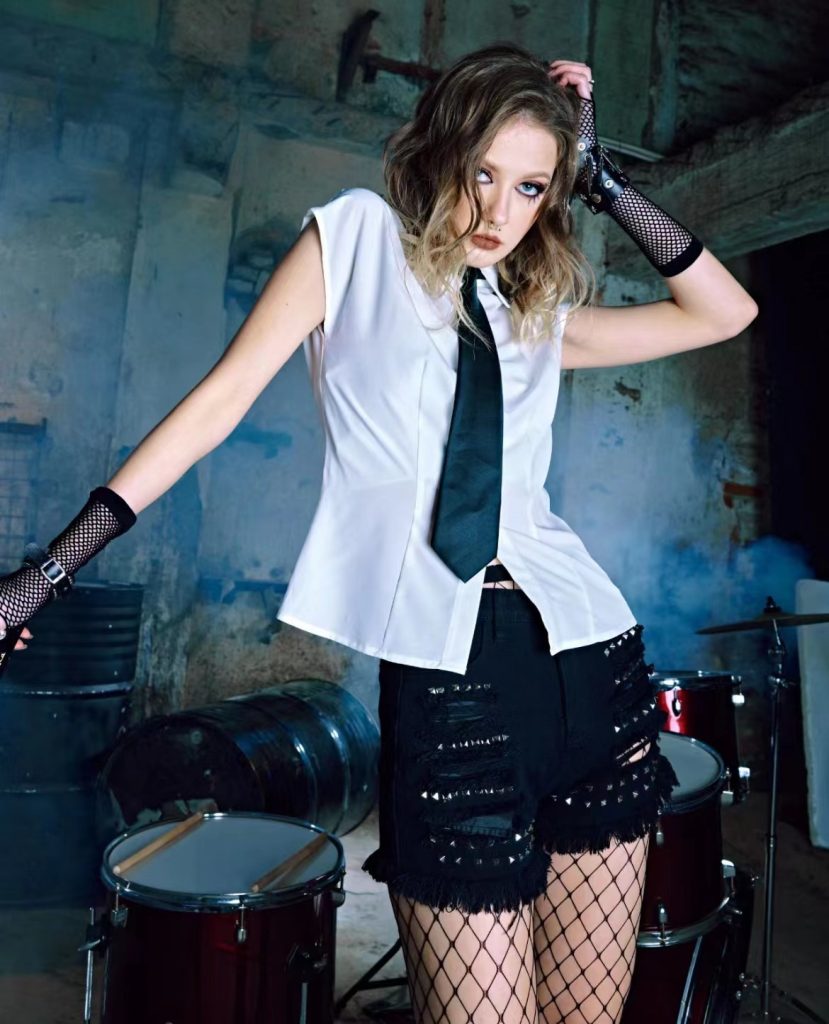 Punk Goes High Fashion: From Subculture to Runway
As punk style infiltrated mainstream culture, it also found its way onto high-fashion runways. Designers recognized the raw power of punk aesthetics and began incorporating its elements into their collections. Punk's deconstructed silhouettes, bold colors, and DIY ethos challenged traditional notions of elegance, blurring the lines between rebellion and refinement.
Iconic designer Vivienne Westwood, often referred to as the "Queen of Punk," played a pivotal role in elevating punk style to the high-fashion realm. Her designs embodied the spirit of rebellion, merging punk elements with couture craftsmanship. Westwood's contributions to punk fashion not only legitimized its place in high fashion but also solidified its status as an enduring cultural movement.
The Enduring Influence: Punk in Modern Fashion
While punk style emerged decades ago, its influence is still evident in modern fashion. Elements of punk, from leather jackets to distressed denim, continue to be celebrated in mainstream collections. Streetwear and punk-inspired aesthetics are pervasive, showing that the spirit of rebellion and individuality are timeless.
Furthermore, punk's ethos of breaking free from conventions continues to inspire designers to challenge norms. The DIY culture that punk championed is reflected in sustainable fashion movements, encouraging consumers to repurpose and customize clothing.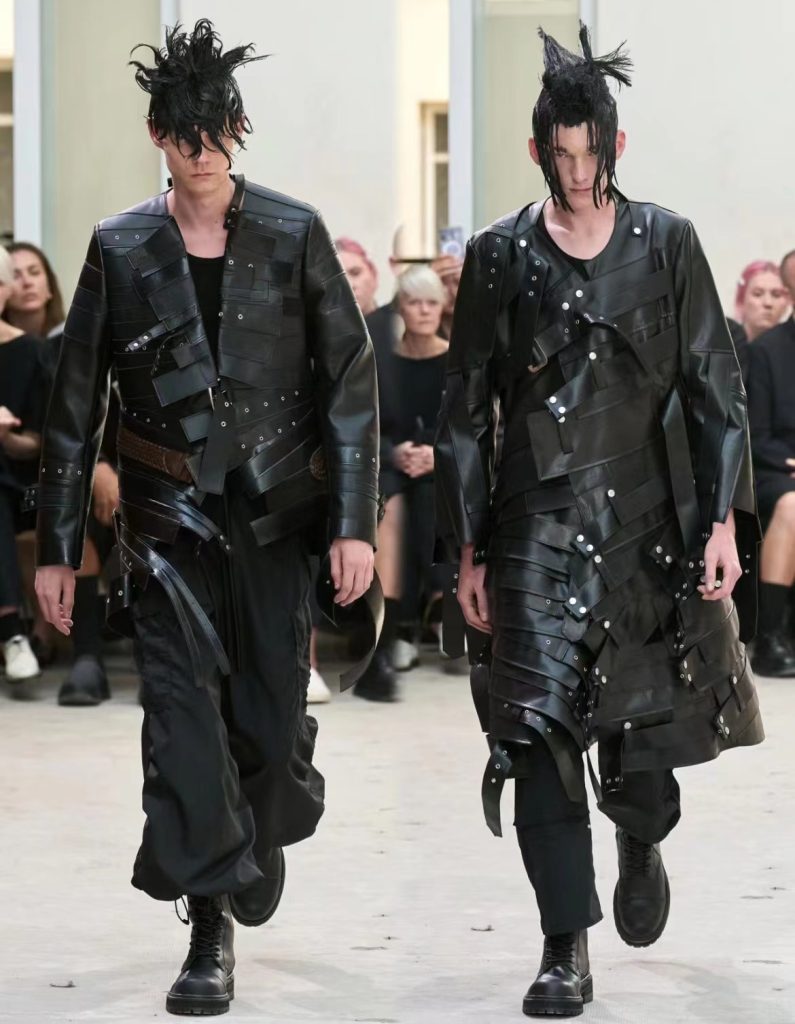 Conclusion
Punk style is more than just a fashion trend; it's a cultural phenomenon that encapsulates the spirit of rebellion, nonconformity, and self-expression. Emerging from the underbelly of society, punk style evolved into a transformative force that redefined fashion norms and challenged societal conventions. Its influence continues to reverberate through the decades, leaving an indelible mark on both the runway and the streets.
Punk's enduring allure lies not only in its aesthetics but also in its ethos. It stands as a reminder that fashion is a powerful tool for self-expression and empowerment. Punk style teaches us that beauty is not confined by convention but is as diverse and individualistic as the people who embrace it. As we continue to celebrate the rebel with a fashionable cause, we honor the legacy of punk style, inspiring generations to break free from the norm and let their unique voices be heard through their clothing choices.