Read Time:
3 Minute, 54 Second
In a world brimming with commercial noise and fleeting trends, certain brands emerge as beacons of authenticity and timeless allure. L'Occitane en Provence, a name that evokes the lush landscapes and captivating scents of the Provencal region, stands as a testament to the profound synergy between nature's bounty and human craftsmanship. With a rich history steeped in tradition, sustainability, and a deep reverence for the natural world, L'Occitane has not only revolutionized the beauty industry but has also redefined the very essence of indulgence and self-care.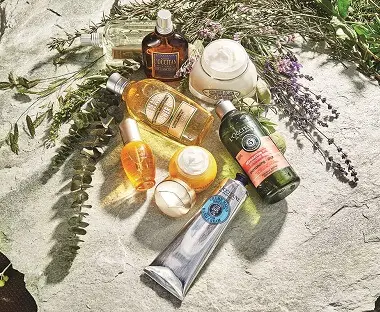 Roots in the Heart of Provence
The saga of L'Occitane commenced in the early 1970s, when Olivier Baussan, a passionate young entrepreneur, sought to capture the quintessential beauty of his native Provence in a bottle. Armed with a distillation still, an old truck, and an unwavering commitment to harnessing the gifts of nature, Baussan embarked on a journey that would transform his modest beginnings into a global phenomenon.
Baussan's first creation, a fragrant rosemary-scented oil, set the stage for what would become L'Occitane's signature blend of tradition and innovation. Inspired by the local Provençal traditions of herbal remedies and apothecary knowledge, L'Occitane's earliest formulations were a homage to the wisdom of generations past. This unique fusion of regional heritage and modern scientific research became the cornerstone of the brand's identity, captivating a global audience with its authentic charm.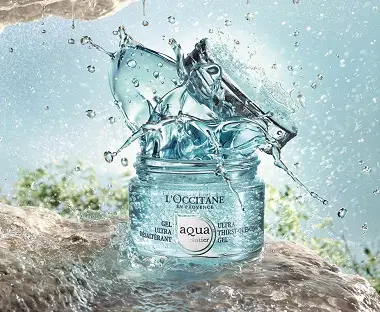 Craftsmanship and the Art of Distillation
At the heart of L'Occitane's success lies an unwavering dedication to craftsmanship. The brand's commitment to preserving age-old techniques, such as steam distillation, has not only led to exceptional product quality but has also fostered a deeper connection with the land from which its ingredients are sourced. L'Occitane's essential oils, extracted through meticulous distillation processes, embody the essence of Provence, encapsulating the fragrant symphony of lavender fields, citrus groves, and blooming flowers.
The Immortelle Divine Cream, a triumph of L'Occitane's dedication to artisanal excellence, showcases the brand's mastery of distillation. This luxurious cream harnesses the potent rejuvenating properties of immortelle, a rare flower that thrives in the Provençal sun. Through a delicate distillation process, L'Occitane captures the flower's essence, delivering a sensory experience that transcends skincare, evoking the timeless beauty of the region.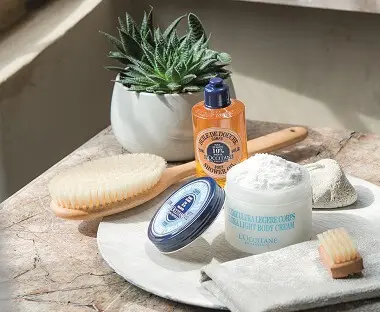 A Commitment to Sustainability
As the world grapples with environmental challenges, L'Occitane's commitment to sustainability shines as a beacon of hope and responsibility. Long before "green beauty" became a buzzword, L'Occitane championed eco-friendly practices, forging a path toward a more harmonious relationship between beauty and nature. The brand's initiatives encompass responsible sourcing, eco-friendly packaging, and a dedication to minimizing its carbon footprint.
The Shea Butter Collection, one of L'Occitane's most iconic ranges, exemplifies this dedication to sustainability. Sourced from Burkina Faso through fair trade partnerships, L'Occitane's shea butter is not only a testament to the brand's ethical values but also a symbol of empowerment for the women involved in its production. By weaving social responsibility into the fabric of its brand, L'Occitane not only delivers exquisite skincare but also nurtures a sense of purpose and connection with its consumers.
Invoking Provençal Poetry
L'Occitane's marketing prowess extends beyond its products, painting a vivid tapestry that transports individuals to the sun-kissed landscapes of Provence. Through captivating storytelling and evocative visuals, the brand invites consumers to embark on a sensory journey, immersing themselves in the sights, scents, and textures of the region. L'Occitane's campaigns transform ordinary skincare routines into rituals of self-care, inviting consumers to create their own moments of tranquility and indulgence.
The enigmatic "Cherry Blossom" campaign exemplifies this Provençal poetry, capturing the delicate beauty of cherry blossoms in bloom. By blending fragrant notes with imagery that mirrors the landscapes of Provence, L'Occitane transports consumers to an idyllic realm, where self-care becomes an art form and skincare a sensory delight.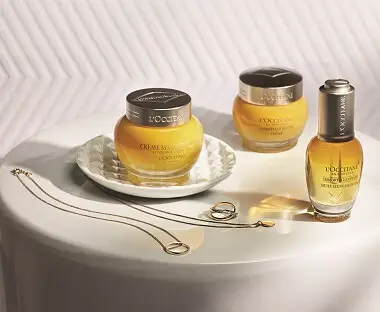 Conclusion
In a world that often prioritizes novelty over authenticity, L'Occitane en Provence stands tall as a paragon of genuine beauty and timeless elegance. Through a journey that traces back to the verdant landscapes of Provence, L'Occitane has etched a narrative that marries the wisdom of tradition with the innovation of modern skincare. From its humble beginnings rooted in distillation and craftsmanship to its global prominence today, L'Occitane's story embodies the harmonious coexistence of nature and nurture.
With an unwavering commitment to sustainability and a dedication to preserving the Provençal way of life, L'Occitane's influence transcends mere skincare. It nurtures a sense of connection, purpose, and indulgence, inviting consumers to partake in a fragrant odyssey of self-discovery and well-being. As we delve into the world of L'Occitane, we are reminded that beauty, when rooted in nature's bounty and crafted with reverence, becomes an enduring testament to the artistry of timelessness.