Read Time:
4 Minute, 9 Second
As the crisp air and warm hues of autumn arrive, so does the opportunity to revamp our wardrobes with perfect fall outfits that blend comfort and style. Fall fashion offers a canvas of rich textures, cozy layers, and earthy tones, allowing us to express our individuality while staying snug during this transitional season. In this essay, we'll explore the art of curating flawless fall ensembles that effortlessly combine functionality, fashion, and the unique charm of autumn.
Layering: The Quintessential Fall Technique
Layering is a cornerstone of fall fashion, offering both practicality and visual interest. Begin with lightweight base pieces, like a fitted long-sleeve tee or a chic turtleneck. Build upon this foundation with versatile mid-layers, such as a denim jacket, a cardigan, or a stylish flannel shirt. These layers not only provide warmth but also allow you to adapt to temperature changes throughout the day.
Consider playing with textures and patterns – juxtapose a chunky knit sweater with a leather jacket, or pair a plaid shirt with a cozy puffer vest. Layering also adds depth and dimension to your outfit, creating an effortlessly put-together look.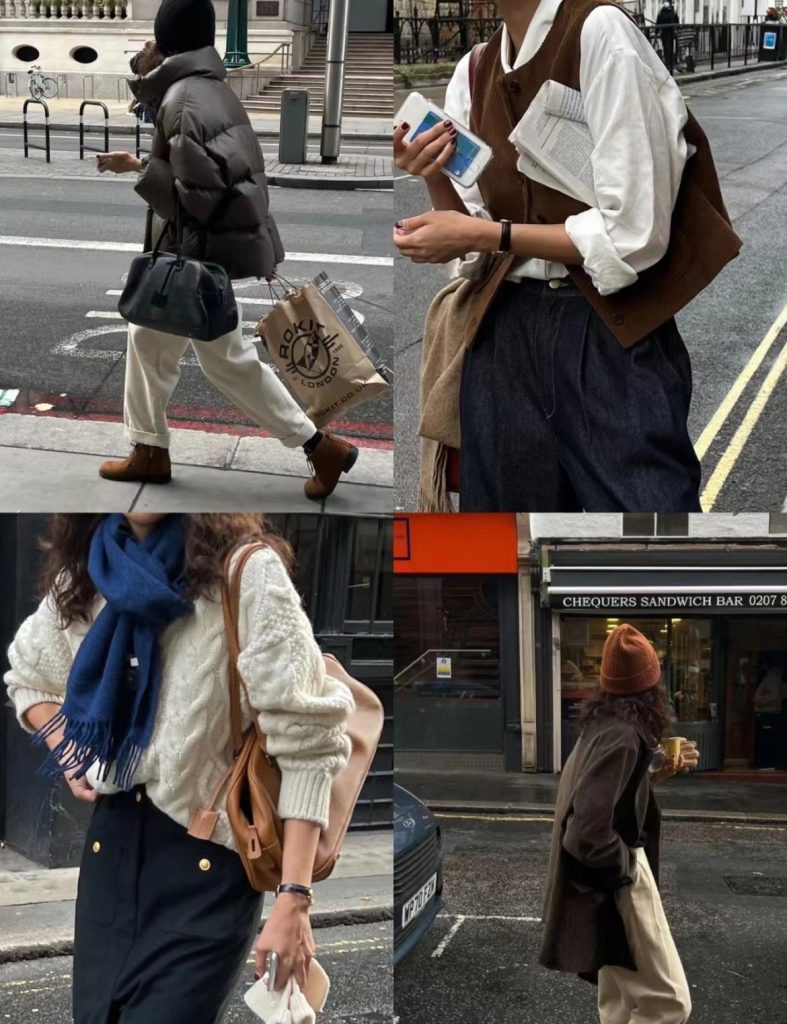 Embrace Fall Colors
Autumn's color palette is an invitation to infuse your wardrobe with warm and earthy tones. Deep burgundy, olive green, mustard yellow, and rich caramel are hues that epitomize the season. Incorporate these colors into your fall outfits through clothing, accessories, and even makeup.
Mix and match these tones to create harmonious ensembles. A mustard-yellow sweater paired with dark-wash jeans and ankle boots captures the essence of fall perfectly. Don't hesitate to experiment with color combinations that resonate with your personal style.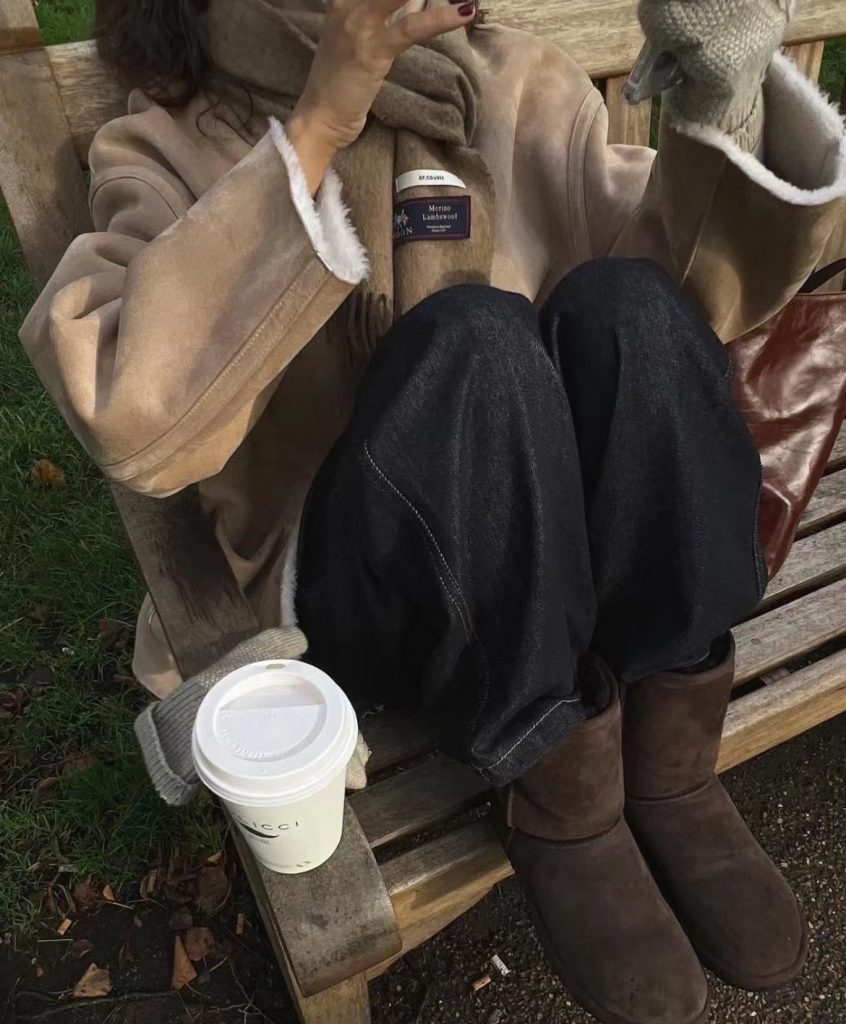 Cozy Textures: From Sweaters to Scarves
The tactile delight of fall comes from indulging in cozy textures. Soft knits, plush fabrics, and tactile accessories add a touch of luxury and warmth to your outfits. Opt for chunky cable-knit sweaters, faux fur accents, and suede or velvet pieces to evoke the essence of the season.
Scarves are an essential accessory for fall, offering both style and comfort. A well-chosen scarf can transform a simple outfit into a statement ensemble. Consider infinity scarves, oversized blanket scarves, or silk neckerchiefs to add a touch of sophistication and warmth to your look.
Denim: A Fall Wardrobe Staple
Fall and denim are a match made in sartorial heaven. Jeans are versatile and effortlessly stylish, making them a go-to choice for fall outfits. Opt for classic blue denim, or experiment with different washes and styles like distressed, skinny, or wide-leg jeans.
Pair your denim with cozy sweaters, ankle boots, and a leather jacket for an effortlessly chic ensemble. For a more polished look, dress up your denim with a tailored blazer or a stylish button-down shirt.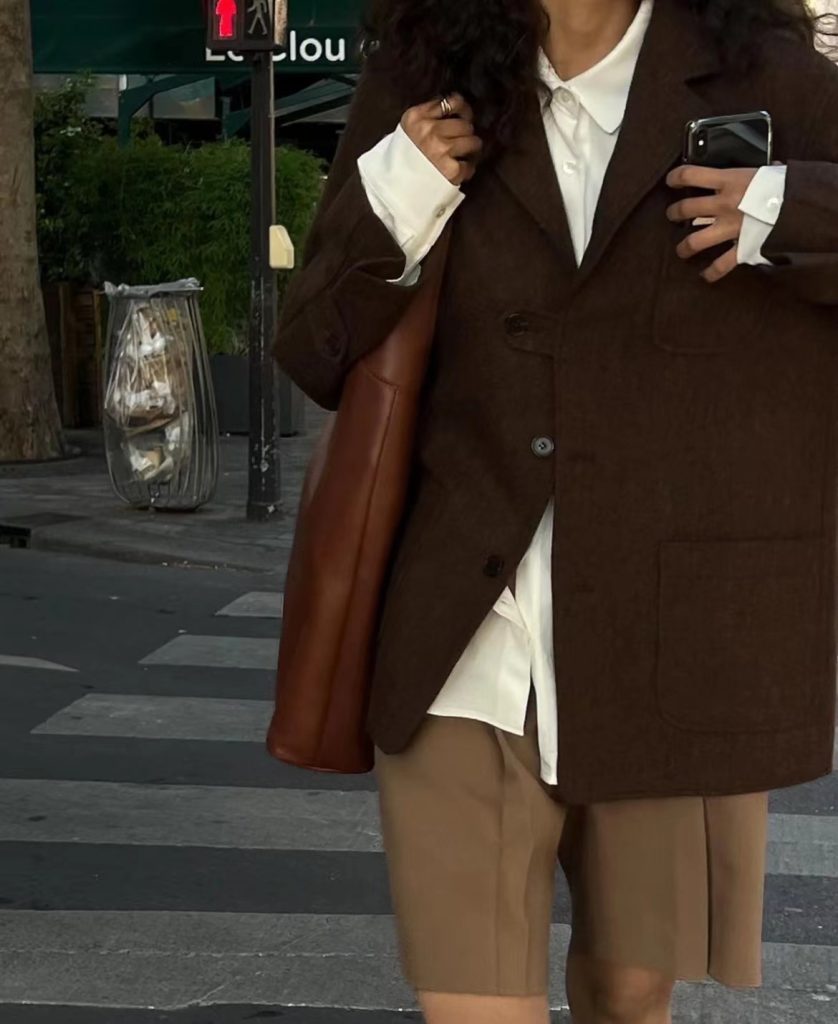 Footwear: Staying Stylish from Head to Toe
Your choice of footwear can elevate your fall outfits to the next level. Ankle boots are a fall wardrobe essential, offering a seamless transition from summer to cooler weather. Whether you prefer classic leather or edgier combat boots, they can be paired with dresses, skirts, or jeans for a versatile and stylish look.
Loafers, oxfords, and knee-high boots are also excellent choices that complement the season's aesthetic. Choose footwear that suits your personal style and provides the comfort needed for autumn's outdoor adventures.
Statement Accessories
Accessories are the finishing touches that complete a fall outfit. A wide-brimmed hat not only adds a touch of glamour but also shields you from the sun's rays on crisp fall days. Layered necklaces, statement earrings, and stackable rings can add a touch of elegance to even the simplest of outfits.
Consider incorporating a crossbody bag or a roomy tote in fall-appropriate textures like suede or leather. These bags not only carry your essentials but also complement your outfit while exuding an air of sophistication.
Adapt to Occasions
Fall outfits should cater to various occasions, from casual outings to formal gatherings. A versatile midi dress paired with knee-high boots and a tailored blazer can effortlessly transition from the office to a dinner date. For a cozy weekend look, swap the blazer for a denim jacket and add a statement scarf.
Don't forget to have a few dressier options in your fall wardrobe for special events. A well-fitted turtleneck dress with a statement belt and heeled ankle boots can make for a stylish ensemble that exudes confidence and charm.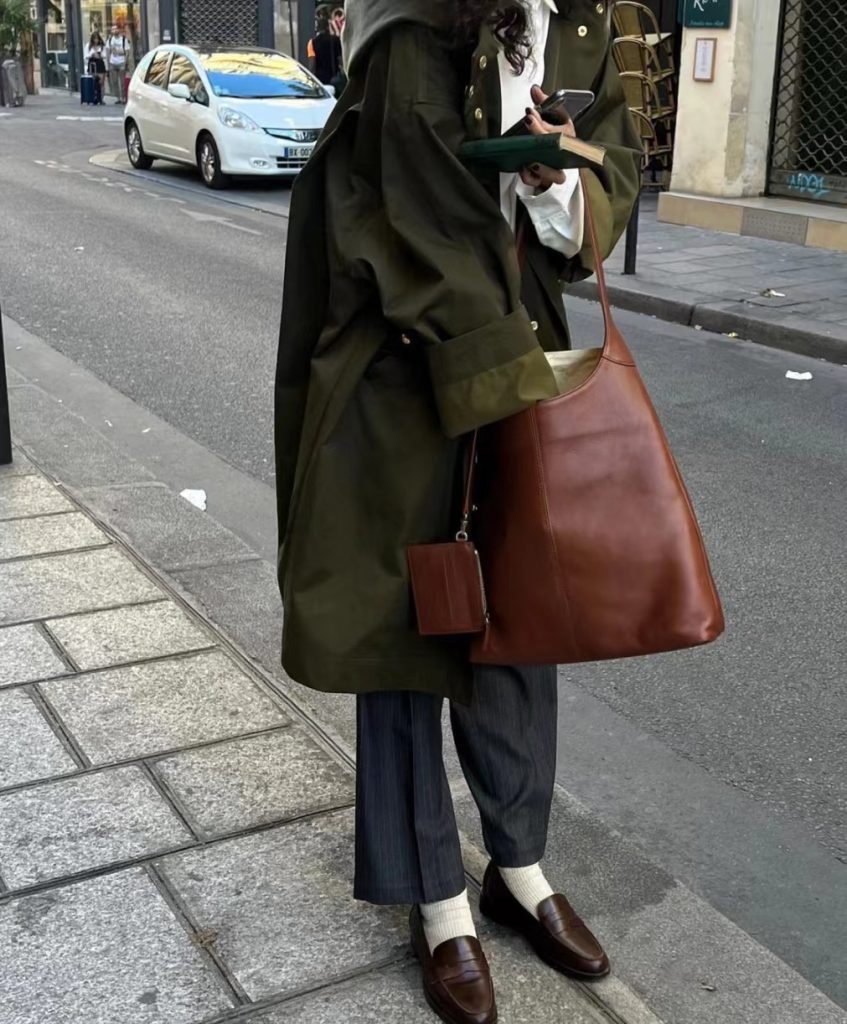 Conclusion
Perfect fall outfits encapsulate the essence of the season, embracing the art of layering, warm color palettes, cozy textures, and stylish accessories. Fall fashion invites us to experiment, blending comfort with style to create ensembles that mirror the changing landscape outside. As leaves turn and temperatures drop, the world becomes a canvas of inspiration, guiding us to curate outfits that celebrate the unique magic of autumn. By embracing the principles of fall fashion and infusing our own personal flair, we can step out confidently, ready to embrace the season's beauty in every step we take.