Read Time:
3 Minute, 46 Second
In the captivating world of luxury fashion, few names conjure the same level of allure and sophistication as Jimmy Choo. Renowned for its exquisite design, impeccable craftsmanship, and a legacy steeped in elegance, Jimmy Choo has carved a permanent niche in the hearts of fashion connoisseurs worldwide. Join me as we journey through the enchanting history, iconic designs, and the enduring legacy that defines the Jimmy Choo brand.
A Cinderella Story: The Birth of a Legend: The tale of Jimmy Choo reads like a modern-day fairy tale. Founded in 1996 by the visionary Malaysian fashion designer Jimmy Choo, the brand's ascent to prominence was swift and remarkable. What began as a small, bespoke shoemaking atelier in East London quickly evolved into a global fashion phenomenon, captivating the hearts of celebrities, royalty, and style enthusiasts alike.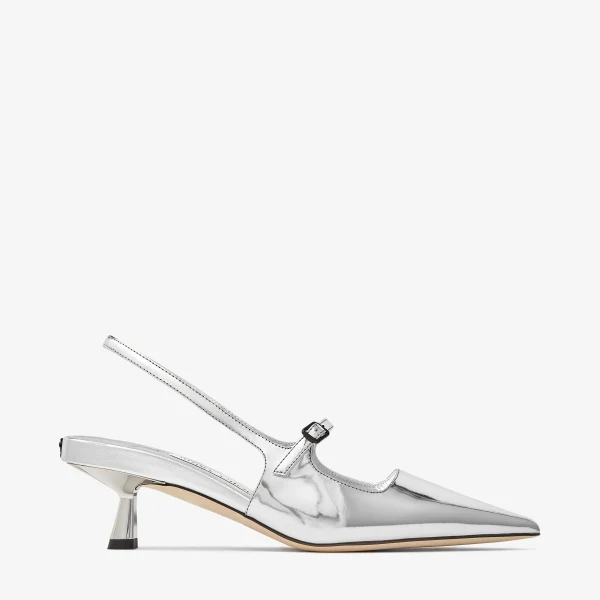 Craftsmanship Meets Couture: The Artistry of Design: At the heart of the Jimmy Choo brand lies a dedication to unparalleled craftsmanship and innovative design. Each Jimmy Choo creation is a harmonious fusion of traditional artisanal techniques and contemporary aesthetics, resulting in shoes and accessories that are both timeless and cutting-edge. From the meticulous selection of materials to the meticulous attention to detail, every piece bears the signature touch of elegance and refinement.
Iconic Designs: The Signature Styles: Jimmy Choo's signature designs have left an indelible mark on the fashion landscape. The brand's iconic stilettos, recognized for their exquisite craftsmanship and luxurious embellishments, have graced red carpets and prestigious events around the world. The Choo aesthetic is characterized by its sensual silhouettes, refined embellishments, and a seamless blend of modernity and timeless allure, making every creation a true work of art.
A Star-Studded Following: The Celebrities' Choice: It comes as no surprise that Jimmy Choo has earned the adoration of a star-studded clientele. Hollywood's leading ladies, from Nicole Kidman to Emma Stone, have been spotted donning Choo creations, cementing the brand's status as a go-to choice for luxury footwear. Jimmy Choo's presence on red carpets and glamorous events continues to make headlines, reflecting the brand's ability to capture the essence of elegance and sophistication.
The Power of Empowerment: The Jimmy Choo Woman: What sets Jimmy Choo apart is its ability to empower and elevate the modern woman. The brand's creations are more than mere accessories; they are embodiments of confidence and style. Whether it's a pair of striking pumps that exude power or a pair of embellished flats that convey grace, Jimmy Choo shoes allow women to express their individuality and embrace their inner strength with every step.
From Runways to Runways: Jimmy Choo's Fashion Evolution: While the brand initially gained acclaim for its exceptional footwear, Jimmy Choo's evolution has seen it expand into diverse realms of fashion. The introduction of handbags, fragrances, and eyewear has allowed fashion aficionados to embrace the Jimmy Choo aesthetic in new and exciting ways. Each collection tells a unique story, combining versatility with luxury, and showcasing the brand's adaptability to ever-changing fashion landscapes.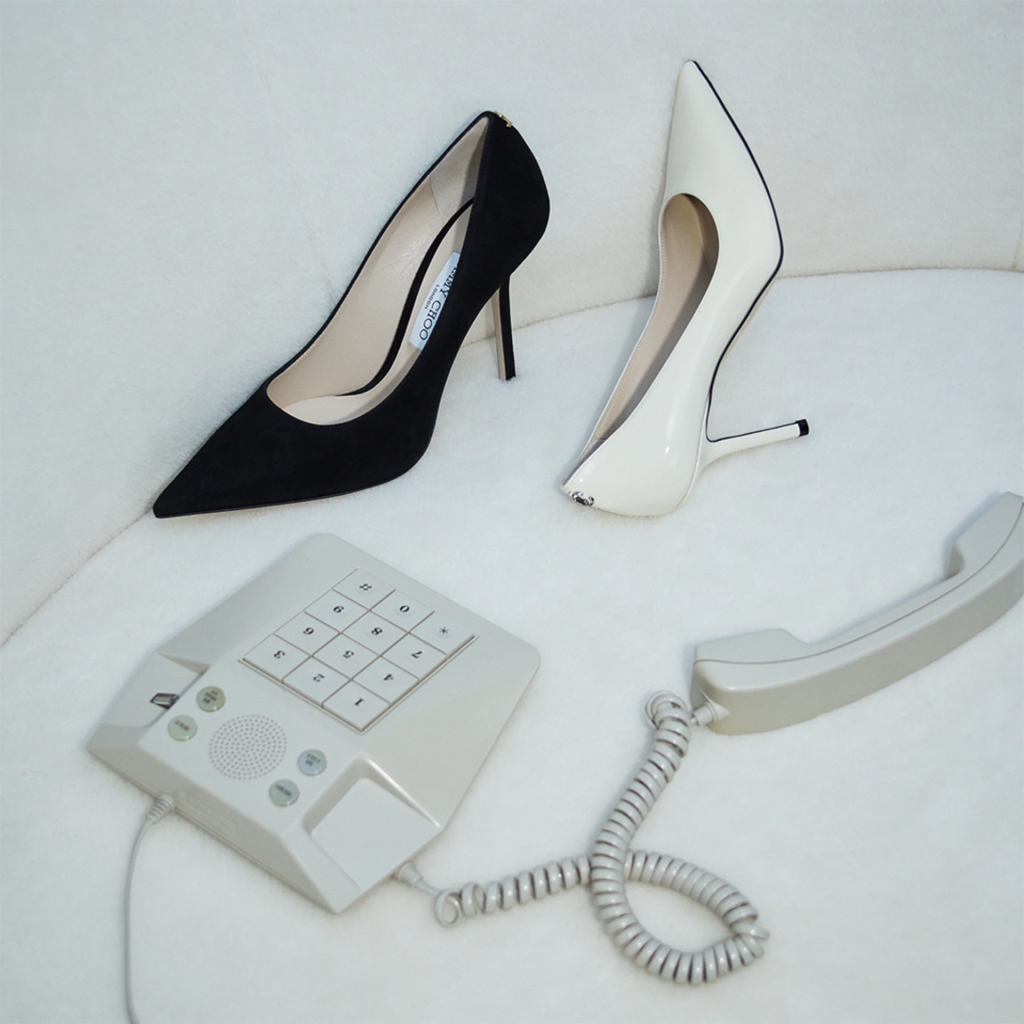 A Legacy of Empowerment: The Cinderella Effect: The Jimmy Choo brand embodies more than just a label; it encapsulates a transformative experience known as the "Cinderella Effect." With every Jimmy Choo creation, wearers step into a world of glamour, confidence, and empowerment. The brand's ability to elevate both aesthetics and spirits has turned footwear and accessories into instruments of self-expression and instruments that elevate the spirit, leaving an indelible impact on those who embrace it.
The Journey Ahead: A Glimpse into the Future: As Jimmy Choo continues to push the boundaries of luxury fashion, the future promises even more captivating chapters. The brand's commitment to innovation and craftsmanship ensures that each collection will bear the hallmarks of sophistication and modernity, while staying true to its heritage of timeless elegance. With every new design, Jimmy Choo invites fashion enthusiasts to embark on a journey of style, refinement, and the endless pursuit of elegance.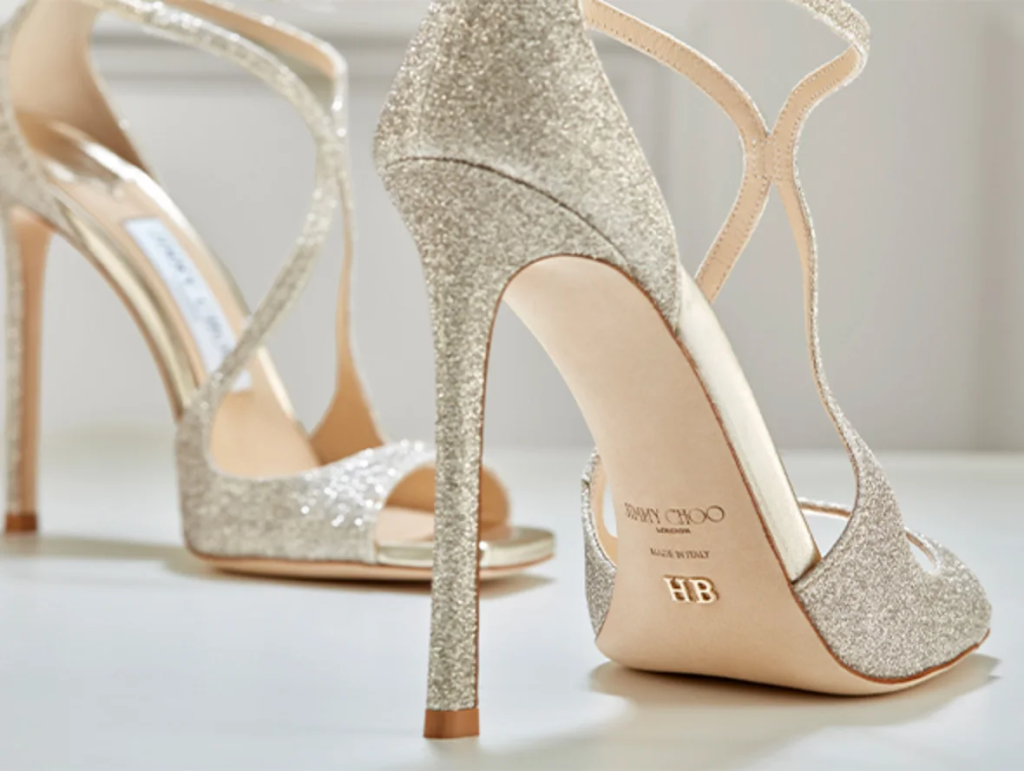 Conclusion: A Legacy of Luxury and Elegance: In the realm of luxury fashion, Jimmy Choo reigns as a beacon of elegance, a testament to the artistry of design and the enduring allure of refinement. From its humble beginnings to its status as a global fashion icon, the Jimmy Choo brand is synonymous with sophistication, empowerment, and the timeless beauty that transcends trends. As fashion enthusiasts continue to embrace the enchantment of Jimmy Choo creations, one thing remains certain: the legacy of elegance will forever be intertwined with the name that has redefined luxury footwear and accessories for generations to come.