Read Time:
4 Minute, 1 Second
In the bustling world of hair care, the shampoo aisle presents a colorful array of promises, each bottle an invitation to unlock the secrets of lustrous locks. Yet, beyond the enticing labels and fragrant aromas lies a crucial consideration: the ingredients that make up this liquid elixir. As we embark on a journey to unveil the art of choosing shampoos with safe and gentle ingredients, we delve into the realm of hair care science, demystifying the labels and empowering you to make informed choices for your cherished tresses.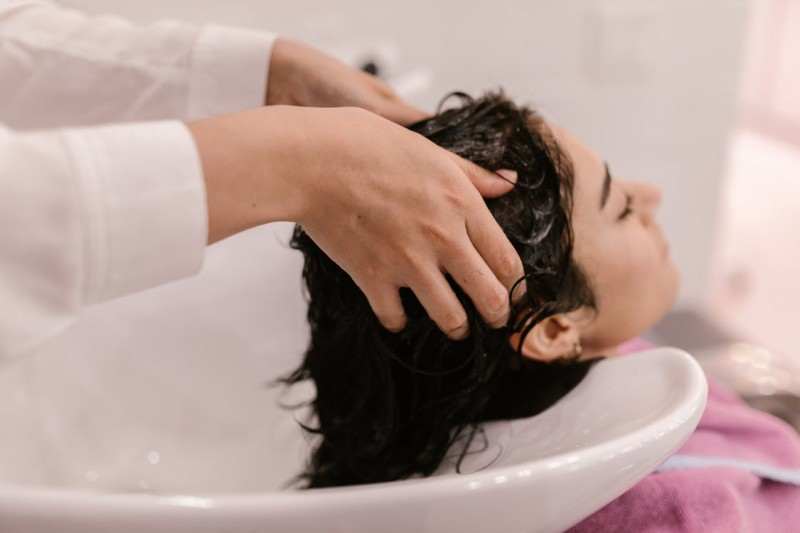 Decoding the Ingredient List: A Hair Care Quest: The ingredient list on a shampoo bottle is a treasure trove of knowledge, waiting to be deciphered. The first step in choosing a shampoo with safe ingredients is to embark on a hair care quest—a voyage into the realm of botanical extracts, essential oils, and scientific wonders. Look for labels that boast natural ingredients like aloe vera, chamomile, and coconut oil, which offer a gentle touch to cleanse and nourish your hair. As you scrutinize the list, remember that simplicity often holds the key to hair care magic.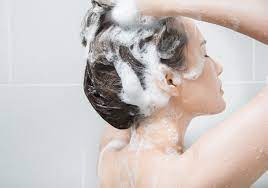 The Sulfate Saga: A Balancing Act: Among the many ingredients that deserve special attention, sulfates stand out as protagonists in the hair care saga. These cleansing agents, known for their ability to lather and remove dirt and oil, can also strip hair of its natural oils and moisture, leaving it dry and brittle. Opting for sulfate-free shampoos is a step towards gentler hair care, as it helps maintain the delicate balance of your scalp's natural oils, ensuring that your hair remains healthy and vibrant.
Embrace Nature's Bounty: Botanical Bliss for Your Mane: Nature, a masterful chemist, offers a bounty of botanical ingredients that infuse life into your hair care routine. As you seek a shampoo with safe ingredients, look for labels that boast extracts like lavender, rosemary, and tea tree oil. These botanical wonders not only cleanse your hair but also pamper your scalp, providing a rejuvenating and invigorating experience. Imagine washing away the day's stress with the soothing caress of natural extracts, as your hair revels in their nourishing embrace.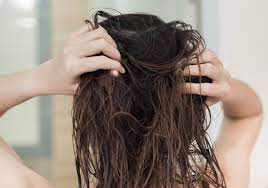 Preserving Brilliance: The Role of Parabens: In the realm of hair care, parabens are often used as preservatives to extend the shelf life of products. However, their presence has raised concerns about potential health implications. To choose a shampoo with safe ingredients, consider exploring paraben-free options. By opting for paraben-free formulations, you prioritize your hair's health while still relishing the benefits of a long-lasting, effective shampoo.
Essential Oils: Nature's Aromatherapy for Your Scalp: Imagine stepping into a fragrant garden every time you wash your hair—such is the magic of essential oils. These concentrated extracts not only infuse your shampoo with captivating aromas but also offer a host of benefits for your hair and scalp. Tea tree oil, for instance, boasts antimicrobial properties that can combat dandruff and soothe an irritated scalp. Lavender oil, on the other hand, is known for its calming effects, creating a serene spa-like experience every time you cleanse your hair.
Personalizing Your Potion: Tailoring Shampoo to Your Needs: Just as every individual is unique, so are their hair care needs. Choosing a shampoo with safe ingredients involves tailoring your choice to cater to your specific hair type and concerns. If your scalp tends to be oily, look for shampoos with ingredients like witch hazel or lemon to help regulate oil production. For dry or damaged hair, seek out formulas enriched with nourishing ingredients like shea butter or argan oil to restore moisture and vitality. By personalizing your hair care potion, you embark on a journey towards hair care nirvana.
Cruelty-Free Commitment: Ethical Choices for Compassionate Care: In this age of conscientious consumerism, ethical considerations play a pivotal role in our purchasing decisions. When choosing a shampoo with safe ingredients, opt for brands that are committed to cruelty-free practices. Look for labels that proudly proclaim their commitment to not testing on animals. By making ethical choices, you not only prioritize your hair's well-being but also contribute to a more compassionate world.
Conclusion: The journey to selecting a shampoo with safe ingredients is a dynamic voyage through the realms of science, nature, and personal well-being. As you stand before the shampoo aisle, armed with the knowledge of ingredient lists, botanical wonders, and ethical considerations, you become an empowered navigator of your hair care destiny. With every lather and rinse, you celebrate the beauty of self-care, nurturing your tresses with a touch of nature's magic and a dash of your own mindful choices. So, let your hair journey be a testament to your commitment to holistic well-being, for each strand is a canvas waiting to be adorned with the artistry of gentle, safe ingredients.