Read Time:
3 Minute, 38 Second
In the illustrious world of high fashion, certain names shine with a brilliance that transcends time. Prada, an epitome of elegance and sophistication, stands as an emblem of artistic innovation and enduring style. The story of Prada is a captivating odyssey through the evolution of fashion, a journey that intertwines tradition and modernity, craftsmanship and creativity. Join me as we delve into the rich tapestry of Prada's history and unravel the secrets behind its iconic status.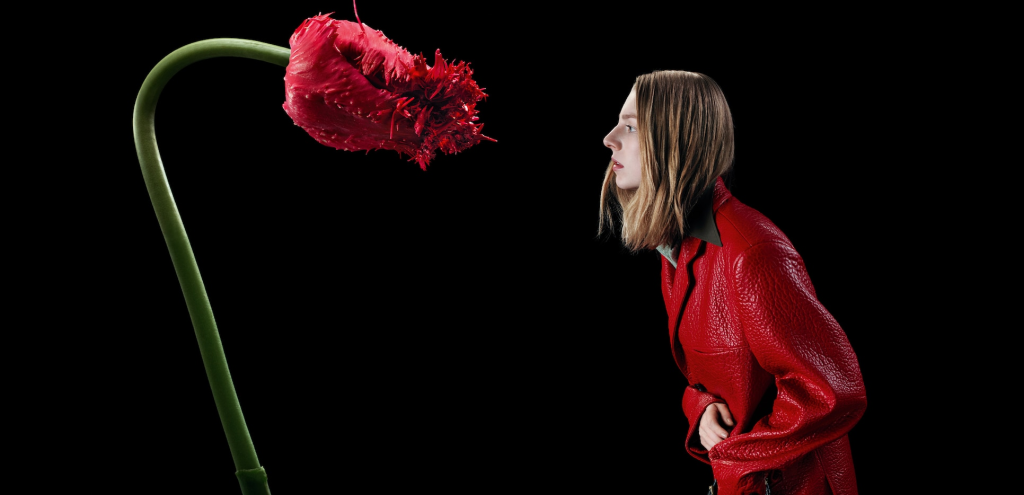 A Modest Beginning: The Birth of an Empire
The saga of Prada began in 1913, when Mario Prada founded a small leather goods store in Milan, Italy. Little did he know that this modest venture would lay the foundation for a global fashion powerhouse. Initially focused on crafting exquisite leather accessories and travel goods, Prada's designs quickly garnered attention for their impeccable craftsmanship and timeless elegance.
The Torchbearer of Tradition: Miuccia Prada's Vision
The brand's meteoric rise to prominence can be attributed to Miuccia Prada, a woman of unparalleled vision and creativity. In the late 1970s, Miuccia took the reins of the company, injecting a breath of fresh air into the brand's DNA. A trailblazer in her own right, Miuccia steered Prada away from conventional luxury and toward a realm of avant-garde design, propelling it to the forefront of the fashion landscape.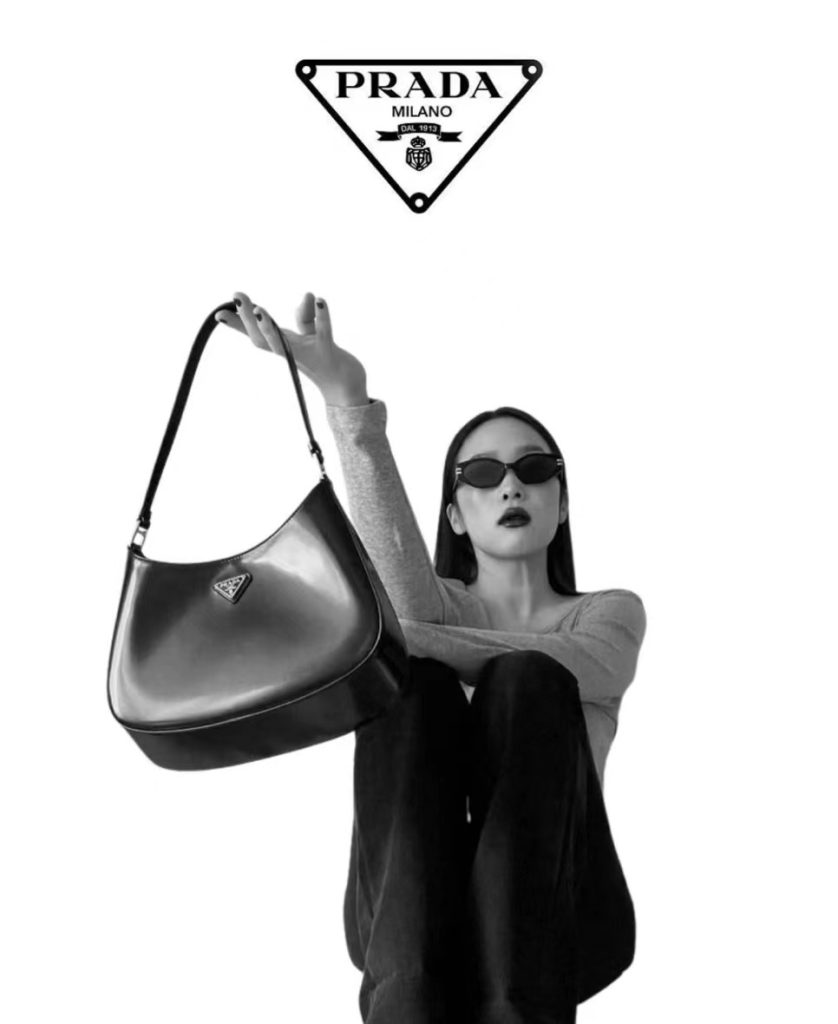 The Prada Aesthetic: Where Minimalism Meets Artistry
Prada's design philosophy revolves around minimalism, a juxtaposition of understated elegance and artistic brilliance. The brand's emblematic use of clean lines, luxurious materials, and subtle detailing creates a distinctive aesthetic that is both contemporary and timeless. Prada's pieces transcend fleeting trends, inviting wearers to embrace an enduring sense of style.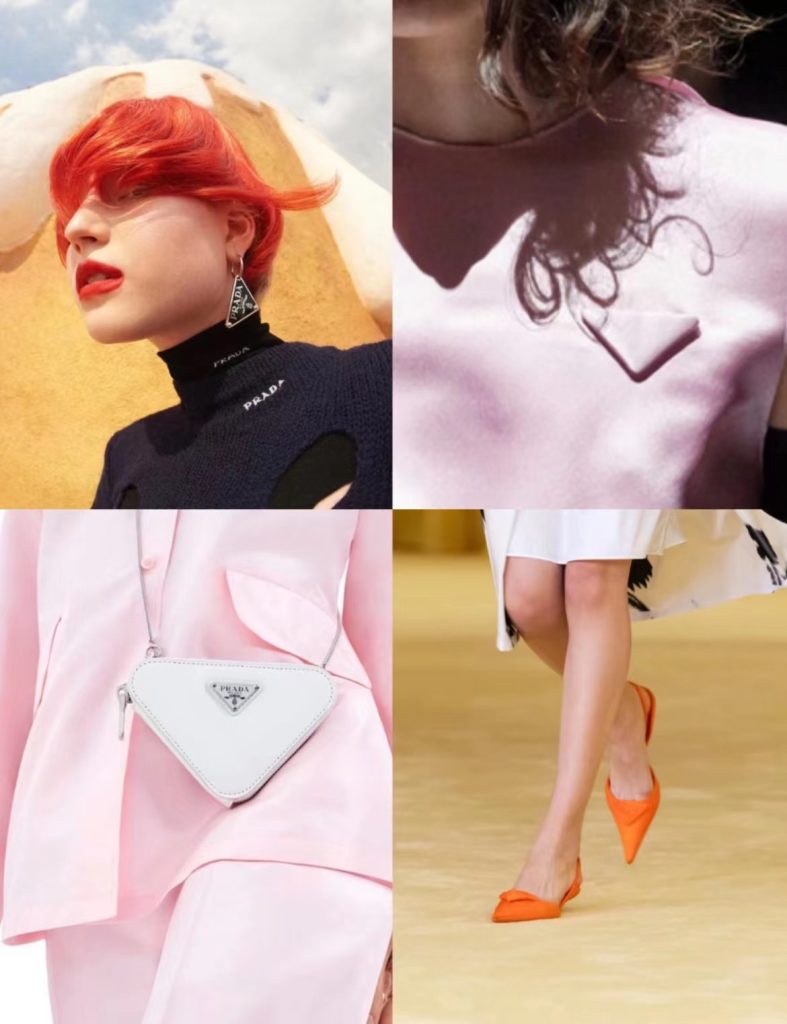 Breaking Boundaries: The Prada Nylon Revolution
One of the most iconic chapters in Prada's history is the introduction of nylon into luxury fashion. In the 1980s, Miuccia Prada unveiled a collection of sleek, practical nylon bags that defied conventional notions of opulence. These bags, adorned with the now-famous triangular logo plaque, captured the essence of the modern woman – empowered, independent, and unafraid to challenge norms.
Global Recognition: Prada's International Influence
Prada's influence swiftly transcended national borders, capturing the hearts of fashion enthusiasts around the world. The brand's signature black nylon backpack became a cultural phenomenon, epitomizing the fusion of utilitarianism and high fashion. Prada boutiques, with their minimalist yet opulent interiors, dotted major cities, solidifying the brand's status as a global luxury icon.
Artistic Collaborations: A Fusion of Creativity
Prada's foray into the realm of art and architecture collaborations further exemplifies its commitment to creativity and innovation. Collaborations with visionaries like Rem Koolhaas and Herzog & de Meuron led to the creation of iconic Prada stores that doubled as works of art, blurring the boundaries between fashion and architectural design.
The Prada Effect: Shaping Modern Fashion
Prada's influence extends beyond aesthetics – it has significantly impacted the course of modern fashion. The brand's groundbreaking designs, unexpected materials, and boundary-pushing concepts have inspired a new generation of designers and challenged the industry's conventions. Prada's runway shows are renowned for their thought-provoking themes and bold statements, fostering a dialogue between fashion, culture, and society.
Sustainability and Ethical Initiatives: A Compassionate Vision
In an era where sustainability is paramount, Prada has taken significant steps toward reducing its environmental footprint. The brand's commitment to sustainability encompasses responsible sourcing, eco-friendly practices, and a dedication to transparency. Prada's efforts highlight its responsibility as a global fashion leader to pave the way for a more conscientious and ethical industry.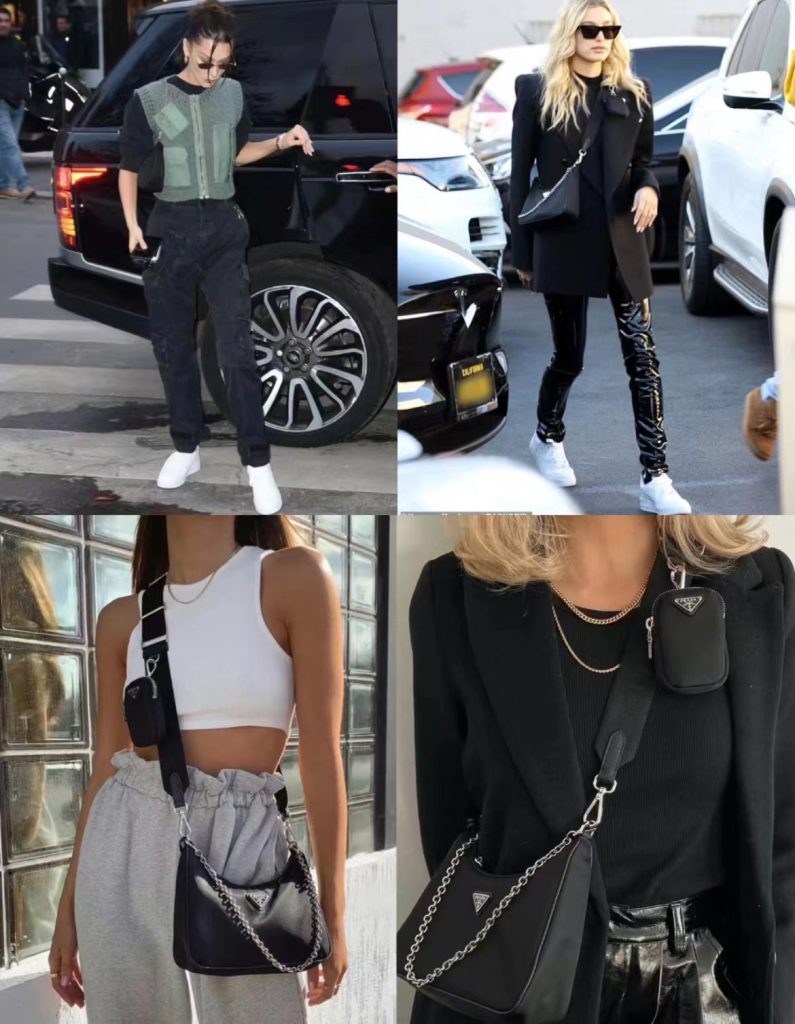 Legacy of Excellence: An Enduring Icon
As the pages of Prada's history continue to unfold, the brand's legacy shines as brightly as ever. Prada's impact on fashion is not merely confined to trends or collections; it resides in the ethos of innovation, artistic exploration, and timeless elegance. From its humble beginnings to its present-day status as a paragon of luxury, Prada's journey is a testament to the enduring power of creativity and the indomitable spirit of the fashion industry.
In a world where fashion is a medium of expression, Prada stands as a beacon of ingenuity, inspiring individuals to embrace their uniqueness and redefine elegance on their own terms. The tale of Prada is a testament to the brand's ability to transcend time, trends, and expectations, leaving an indelible mark on the world of high fashion and captivating hearts for generations to come.