Read Time:
3 Minute, 54 Second
In the world of makeup, there's an enchanting secret weapon that can instantly transform your complexion from dull to radiant: blush. A well-chosen and correctly applied blush can bring a natural flush of color to your cheeks, enhancing your features and giving you a healthy and youthful glow. However, navigating the realm of blush can be overwhelming, with an array of shades, formulas, and techniques to consider. In this article, we embark on a journey to uncover the art of choosing and using blush correctly, helping you unlock the secrets to a perfectly blushed complexion.
Choosing the Right Shade: Harmonizing with Your Skin Tone
The first step in achieving a flawless blush application is selecting the perfect shade that complements your skin tone. Blush should enhance your natural beauty, rather than overpowering it. Here's a guide to help you choose the right blush shade for your skin tone: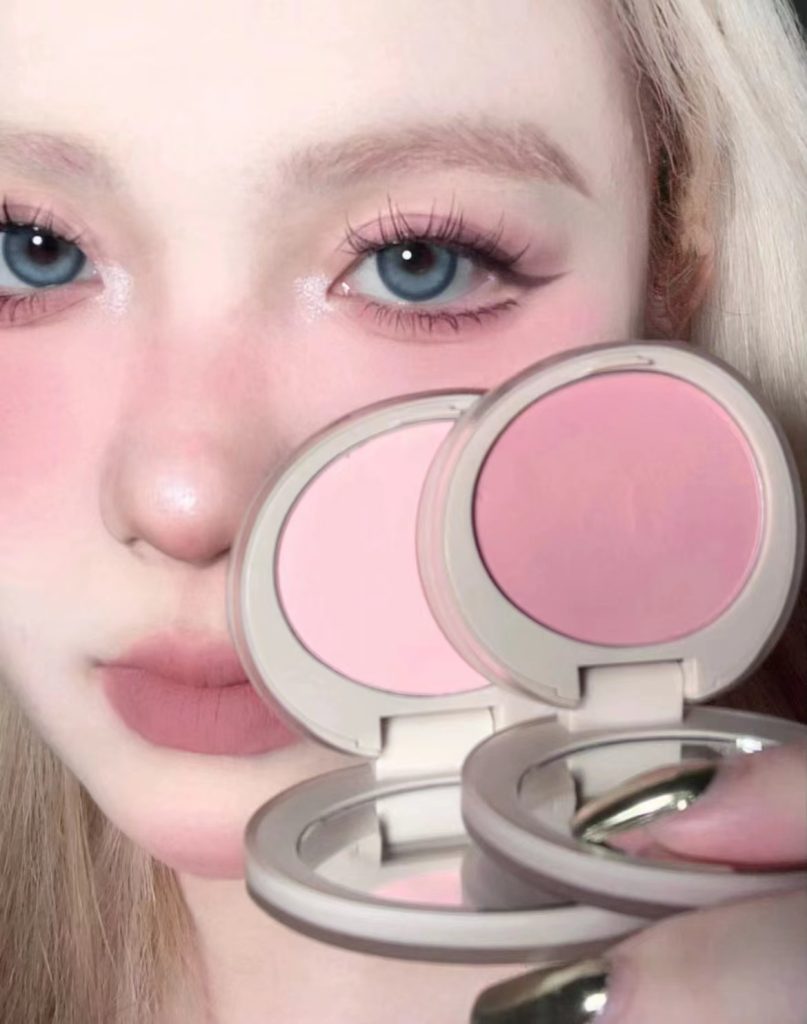 Fair Skin: Soft pink, light peach, and cool-toned rose shades work beautifully on fair skin, creating a delicate flush without appearing too intense.
Light to Medium Skin: Warm coral, apricot, and soft mauve shades complement light to medium skin tones, adding a touch of warmth and radiance.
Medium to Olive Skin: Tawny, warm bronze, and terracotta shades flatter medium to olive complexions, adding depth and dimension.
Deep Skin: Rich berry, deep plum, and vibrant fuchsia shades pop beautifully against deep skin tones, providing a captivating contrast.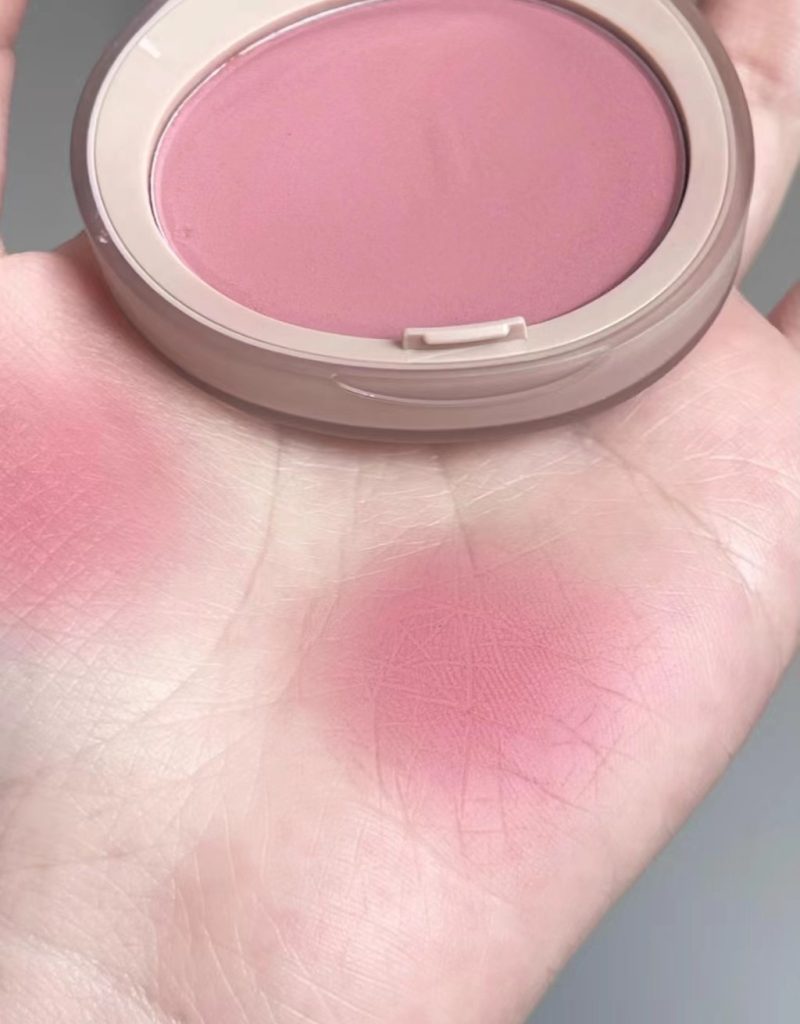 Formulas and Finishes: Powder, Cream, and Liquid Blushes
Blushes come in a variety of formulas, each offering a different finish and texture. Choosing the right formula depends on your preferences, skin type, and the look you want to achieve:
Powder Blush: Powder blushes are versatile and easy to blend, making them a popular choice for beginners. They work well for all skin types, providing a matte or satin finish.
Cream Blush: Cream blushes offer a natural and dewy finish, making them ideal for achieving a youthful and fresh look. They are great for those with dry skin and can be applied with fingers or a sponge.
Liquid Blush: Liquid blushes provide a sheer and buildable color payoff, offering a natural flush that appears from within. They work well for a no-makeup makeup look and can be applied with a brush or fingertips.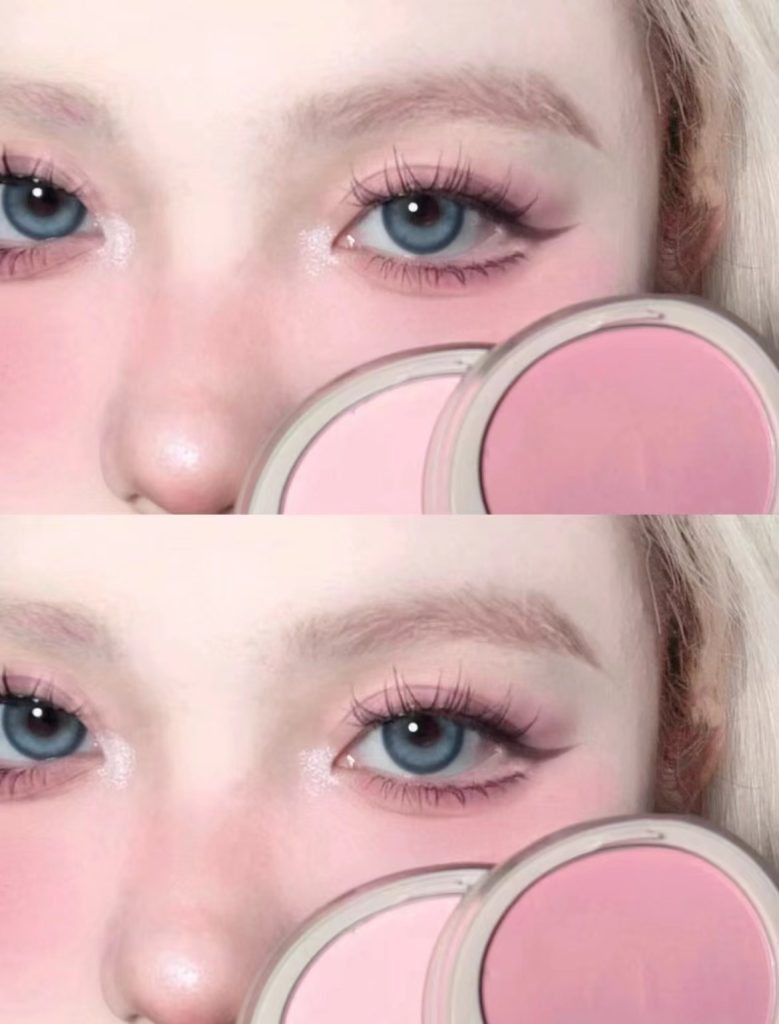 Application Techniques: The Secret to a Flawless Flush
Now that you've chosen the perfect blush shade and formula, let's explore the art of applying blush correctly. The right application technique can make a world of difference in achieving a natural and flattering result:
The Classic Method: Smile and Sweep: This technique involves smiling to locate the "apples" of your cheeks, then sweeping the blush in an upward motion towards your temples. Blend well to avoid harsh lines.
Draping Technique: Inspired by the '70s, draping involves applying blush along your cheekbones and temples, creating a soft and sculpted effect. Blend the blush well to achieve a seamless gradient.
Stippling Technique: For a diffused and airbrushed finish, use a stippling brush to apply blush in light tapping motions. This technique is especially effective with cream or liquid blush formulas.
Contour and Blush Combo: Incorporate blush into your contouring routine by applying it slightly above your bronzer. This adds a touch of warmth and color to your face while enhancing your bone structure.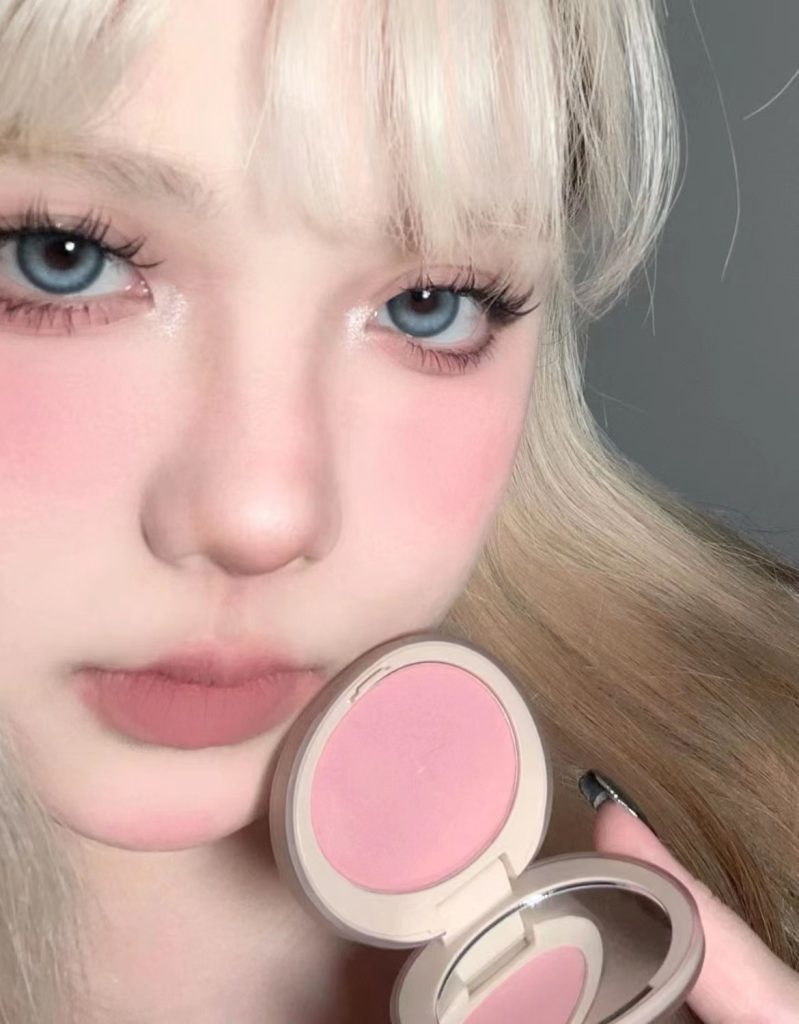 Blush and Beyond: Additional Tips for a Radiant Result
Less is More: Start with a small amount of blush and gradually build up the intensity. It's easier to add more than to remove excess product.
Blend, Blend, Blend: Blending is key to achieving a natural look. Use a clean brush or sponge to blend the edges of your blush for a seamless finish.
Consider Your Makeup Look: The intensity of your blush can vary depending on your overall makeup look. For a bold and dramatic look, you can afford a slightly more intense blush application.
Day and Night: Opt for a softer blush application during the daytime and amp it up for evening events. Softly diffused blush adds a youthful glow, while bolder blush creates a captivating impact.
Conclusion: Your Signature Flush
Blush, often referred to as the "final touch" of a makeup routine, has the power to awaken your complexion and add a touch of charm to your appearance. With the right shade, formula, and application technique, blush can become your signature touch, enhancing your natural beauty and boosting your confidence. As you embark on your journey to mastering the art of choosing and using blush correctly, remember that the true magic lies in the joyful experimentation and the radiant glow that results. Embrace the blushing beauty within you and let your cheeks tell a story of timeless allure.