Read Time:
3 Minute, 44 Second
In the realm of luxury fashion, few names carry as much weight and prestige as Armani. Synonymous with refined elegance and unparalleled craftsmanship, the Armani brand has left an indelible mark on the world of haute couture. From its humble beginnings in the heart of Milan to its global influence, Armani's journey is a captivating tale of innovation, sophistication, and enduring style. This article delves into the rich history of the Armani brand and its distinctive design concept, unveiling the secrets behind its timeless allure.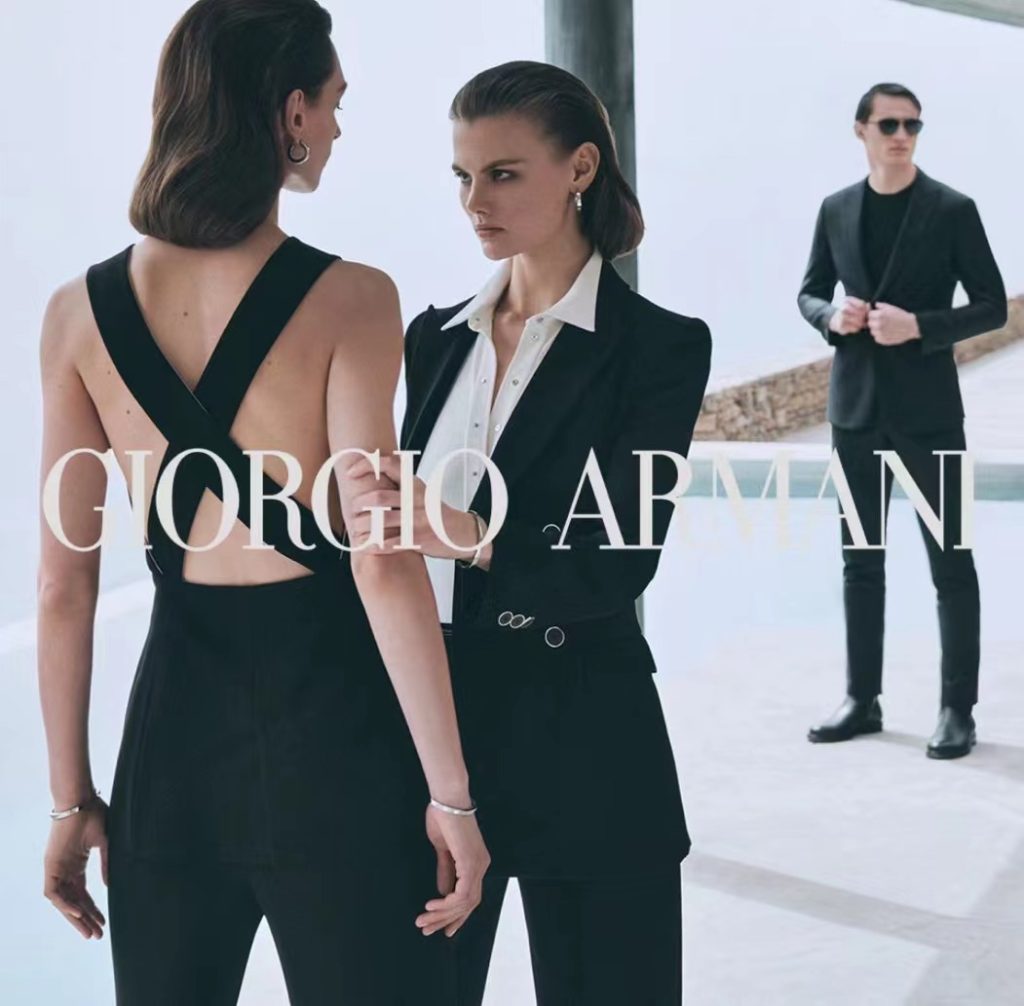 Chapter 1: The Genesis of a Fashion Empire
The story of Armani began in 1975 when visionary designer Giorgio Armani founded his eponymous brand in Milan, Italy. Armed with a unique blend of creative intuition and a keen eye for impeccable tailoring, Armani quickly gained recognition for his ability to redefine elegance and reshape the fashion landscape.
In an era dominated by excess, Armani introduced a new concept of luxury – one that emphasized understated sophistication and clean lines. This departure from ostentation resonated with a generation seeking a more refined and versatile approach to dressing, setting the stage for Armani's rise to prominence.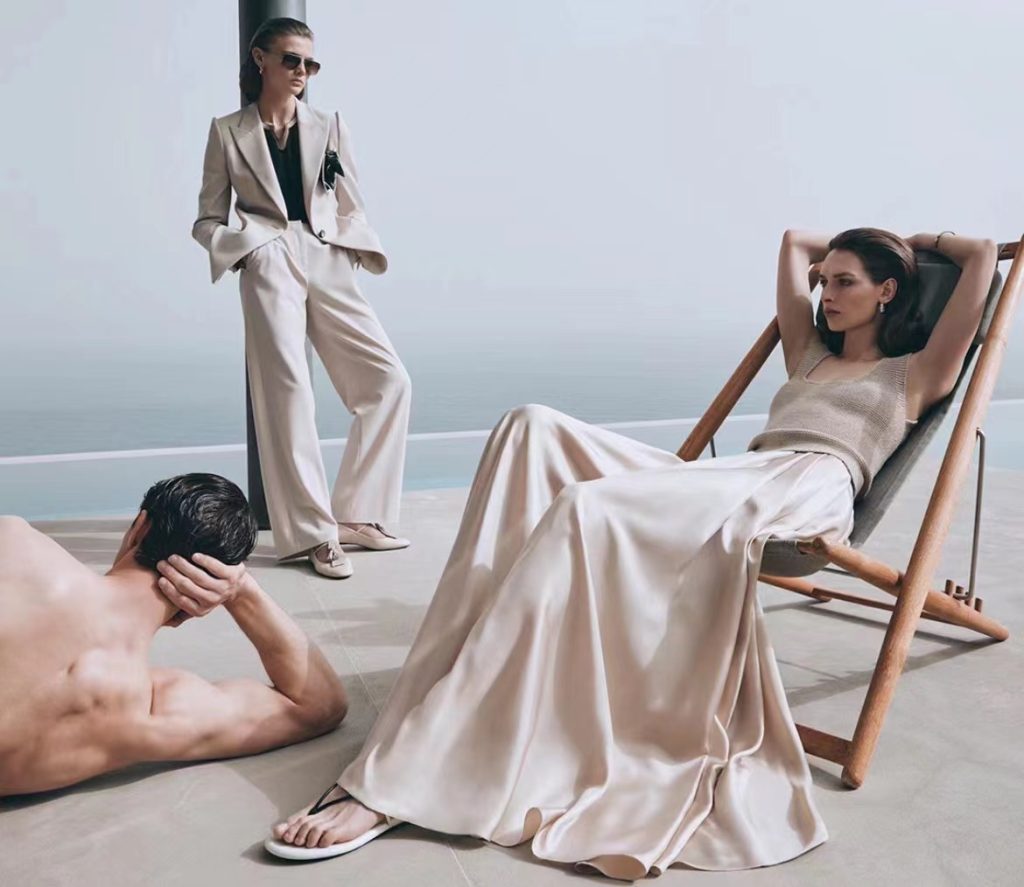 Chapter 2: Designing Timeless Elegance
At the heart of Armani's design concept lies a dedication to timelessness. Armani's creations are characterized by their impeccable craftsmanship, attention to detail, and an aesthetic that transcends fleeting trends. The brand's designs exude an effortless elegance that resonates with individuals of all ages and backgrounds.
Armani's minimalist approach to design allows the wearer to take center stage, emphasizing individuality and self-expression. The brand's clothing celebrates the natural contours of the body, creating silhouettes that are simultaneously flattering and comfortable. Armani's commitment to quality and fit ensures that each garment is a testament to the art of tailoring, resulting in pieces that stand the test of time.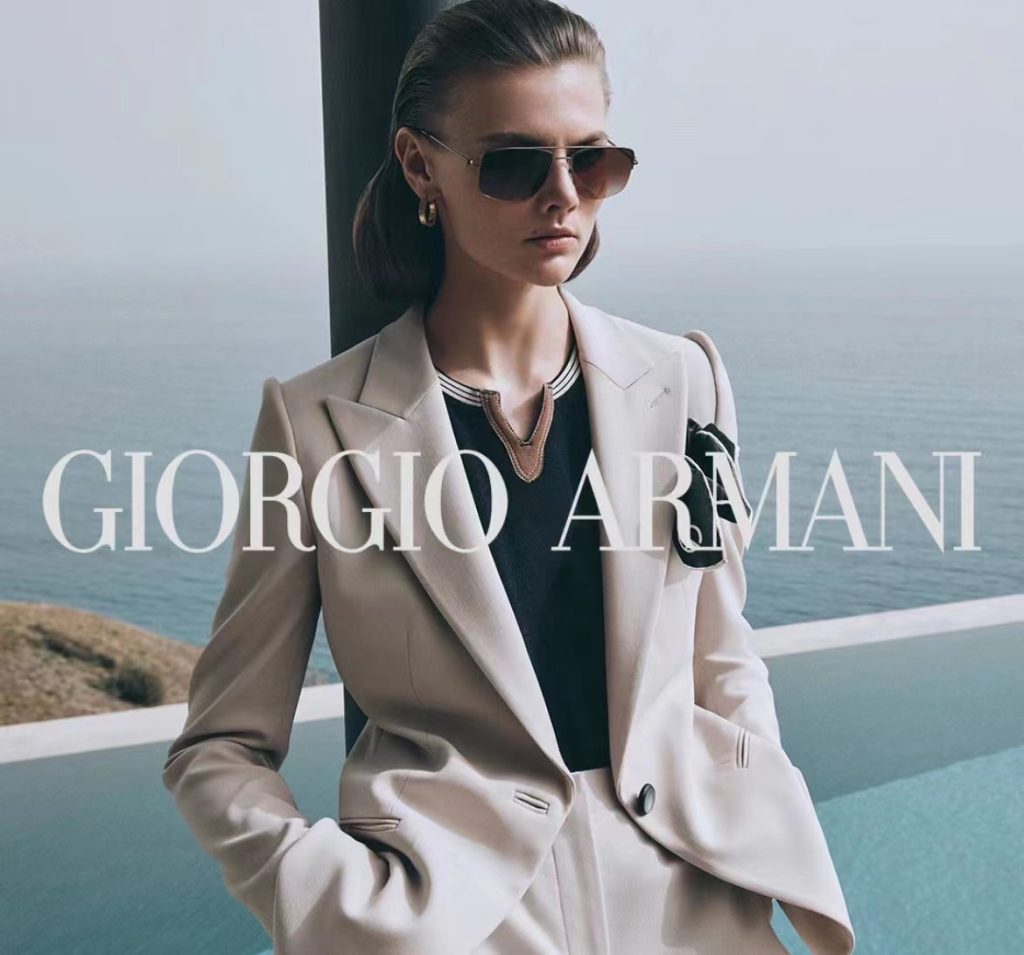 Chapter 3: The Armani Signature
The Armani brand is synonymous with several iconic elements that have become hallmarks of its design philosophy. The brand's logo, a stylized eagle, represents the soaring spirit of freedom and elegance that encapsulates Armani's creations. This emblem serves as a symbol of the brand's unwavering commitment to sophistication and innovation.
Armani's use of luxurious materials further enhances its signature style. From sumptuous silk to plush cashmere, the brand's fabrics are carefully selected to evoke a sense of opulence and indulgence. This dedication to quality materials contributes to the brand's enduring allure and unmatched reputation.
Chapter 4: Innovating the Fashion Landscape
Throughout its history, Armani has consistently pushed the boundaries of fashion, introducing innovative concepts that have redefined the industry. One such innovation is Armani's approach to menswear-inspired womenswear. By infusing traditional masculine tailoring with a feminine touch, Armani challenged gender norms and created a new standard of sartorial elegance.
Armani's influence extends beyond clothing to encompass accessories, fragrance, and even interior design. The brand's ability to create a cohesive lifestyle experience has solidified its status as a global luxury powerhouse, appealing to discerning consumers who seek a seamless integration of elegance into all aspects of their lives.
Chapter 5: A Legacy of Influence
Armani's impact on the world of fashion extends beyond its garments; it has shaped the very essence of modern luxury. The brand's designs have graced red carpets, film screens, and international runways, becoming synonymous with timeless glamour and effortless sophistication. Armani's creations have been embraced by cultural icons, cementing its status as a symbol of prestige and refinement.
Furthermore, Armani's commitment to philanthropy and social responsibility reflects the brand's dedication to making a positive impact on society. From supporting environmental initiatives to promoting education and healthcare, Armani's legacy extends beyond fashion, leaving a mark on the world that goes beyond aesthetics.

Conclusion
Armani's journey from a small Milanese atelier to a global fashion empire is a testament to its visionary founder's unparalleled talent and commitment to excellence. Through a dedication to timeless elegance, innovative design concepts, and an unwavering pursuit of quality, the Armani brand has left an indelible mark on the world of luxury fashion.
As we reflect on Armani's influence, we are reminded of the enduring allure of refined craftsmanship and understated sophistication. Armani's legacy serves as an inspiration for fashion enthusiasts and creators alike, encouraging them to embrace a timeless aesthetic that transcends trends and celebrates the art of enduring elegance. In an ever-changing world, Armani stands as a beacon of style, reminding us that true luxury is not merely a possession but a reflection of a timeless and enduring spirit.