Read Time:
4 Minute, 17 Second
In the world of hairstyling, few brands command the respect and admiration that ghd does. Renowned for its innovation, quality, and commitment to making every day a good hair day, ghd has been a staple in countless beauty routines worldwide. But beyond just creating stunning hairstyles, ghd also stands as a symbol of empowerment and support for important causes. This is particularly evident in their Pink Collection, a range of hair tools and accessories that collaborates with the Pink Ribbon Foundation to raise awareness and funds for breast cancer research. Join us as we delve into the essence of the ghd Pink Collection and its collaboration with the remarkable Pink Muse, Isabelle Clarke.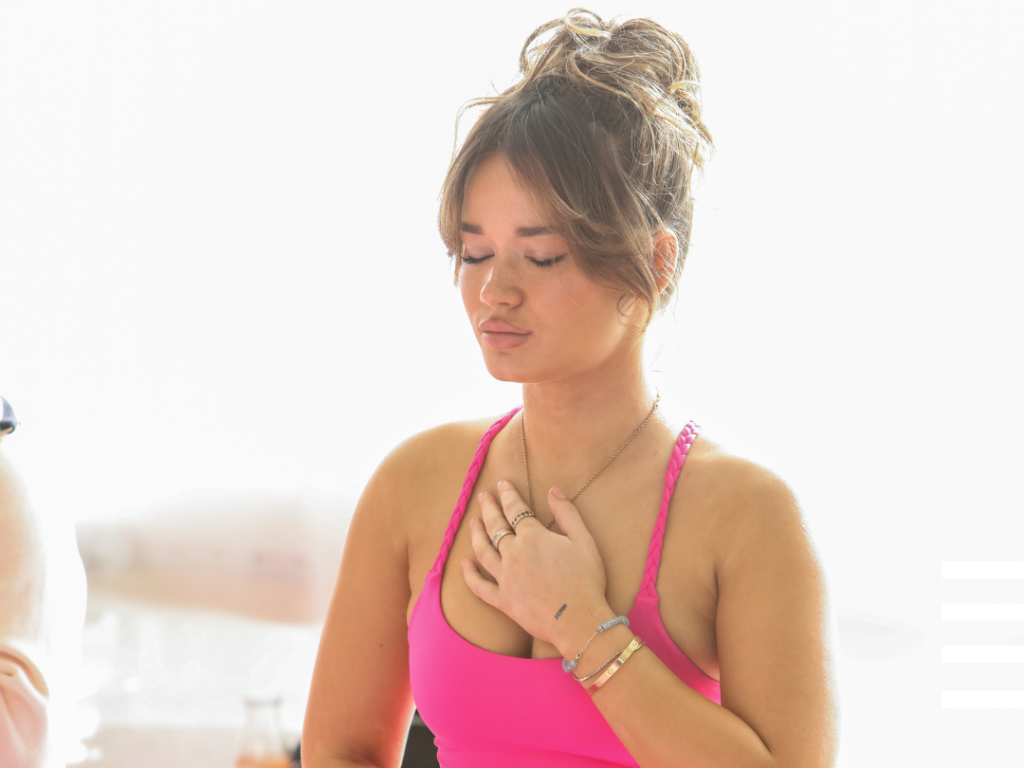 A Fusion of Beauty and Purpose:
The ghd Pink Collection is more than just a line of exquisite hair tools; it's a celebration of femininity, strength, and unity. Each product within the collection is dressed in a soft, elegant shade of pink, serving as a reminder of the power of coming together to make a difference. The Pink Collection is a testament to the fact that beauty and purpose can beautifully coexist – that by choosing products that enhance our outer beauty, we also contribute to a meaningful cause that touches lives.
Empowering Women Through Collaboration:
At the heart of the ghd Pink Collection lies a collaboration that goes beyond superficial aesthetics. The partnership between ghd and the Pink Ribbon Foundation reflects a shared commitment to supporting those affected by breast cancer. A portion of the proceeds from each Pink Collection purchase is donated to the foundation, providing crucial funds for research, support, and awareness programs. This collaboration is not only about purchasing a hair tool but also about investing in the well-being of women around the world.
A Pink Muse: Isabelle Clarke:
Isabelle Clarke, a symbol of grace and strength, serves as the Pink Muse for the ghd Pink Collection. As a breast cancer survivor, Isabelle's journey resonates deeply with the collection's mission. She embodies the essence of resilience, reminding us that beauty is not just skin deep – it's a reflection of the inner strength that propels us forward, no matter the challenges we face.
Isabelle's involvement in the Pink Collection campaign is a testament to the transformative power of sharing personal stories. Her journey serves as a reminder that behind every product, there are real stories of triumph, resilience, and unity. Isabelle's presence amplifies the message that by coming together as a community, we can create positive change and support one another in our individual journeys.
The Products: Empowerment with Every Styling Stroke:
The ghd Pink Collection features a range of hairstyling tools that combine cutting-edge technology with elegant design. From hair straighteners to curling wands, each product in the collection has been crafted to deliver exceptional performance while carrying the symbolic significance of the Pink Ribbon Foundation collaboration. The pink hue that adorns these tools is a reminder of the strength and solidarity that unite women across the world.
These tools empower women to create a variety of hairstyles that reflect their individuality and style. The ghd Platinum+ Styler, for example, is designed with predictive technology that adapts to hair's needs, ensuring consistent and controlled heat that helps reduce damage. With every stroke of these tools, there's a sense of empowerment – not just from the sleek and stunning results they create, but also from the knowledge that your purchase contributes to a meaningful cause.
Spreading Awareness Through Beauty:
The Pink Collection serves as a powerful reminder that beauty is not just about aesthetics – it's also about impact and awareness. When you choose ghd's Pink Collection, you're not just adding a tool to your beauty arsenal; you're becoming a part of a movement that spreads awareness, support, and hope. It's a reminder that our choices have the power to make a difference, no matter how seemingly small they may be.
By proudly displaying the pink ribbon on the Pink Collection products, ghd creates a bridge between beauty and activism. These tools become conversation starters, offering an opportunity to share stories, inspire others, and contribute to a cause that transcends beauty trends. This fusion of beauty and awareness reflects the idea that our beauty rituals can be an embodiment of our values and aspirations.
In Conclusion: A Symphony of Beauty and Purpose:
The ghd Pink Collection transcends traditional notions of beauty by intertwining it with a purpose that resonates deeply with women everywhere. It's a testament to the fact that beauty is not skin deep; it's an embodiment of the strength, resilience, and unity that characterize the feminine spirit. By choosing the Pink Collection, you're not just investing in hairstyling tools; you're investing in a community that empowers, supports, and uplifts.
Through its collaboration with the Pink Ribbon Foundation and the Pink Muse Isabelle Clarke, the ghd Pink Collection creates a symphony of beauty and purpose that inspires us to stand together and make a difference. With every stroke of these tools, there's an undeniable sense of empowerment – an acknowledgment that every choice we make, even in our beauty routines, has the power to create positive change in the world.