Read Time:
4 Minute, 5 Second
New York Fashion Week (NYFW) is one of the most coveted events in the fashion industry, attracting designers, celebrities, influencers, and fashion enthusiasts from around the world. It showcases the latest trends, collections, and innovations in the world of fashion, making it a dream for many to attend. While attending NYFW may seem like an exclusive affair, it is not entirely out of reach for dedicated fashion enthusiasts. In this essay, we will explore the steps and considerations to attend New York Fashion Week, whether as an industry insider, a fashion blogger, or a dedicated follower.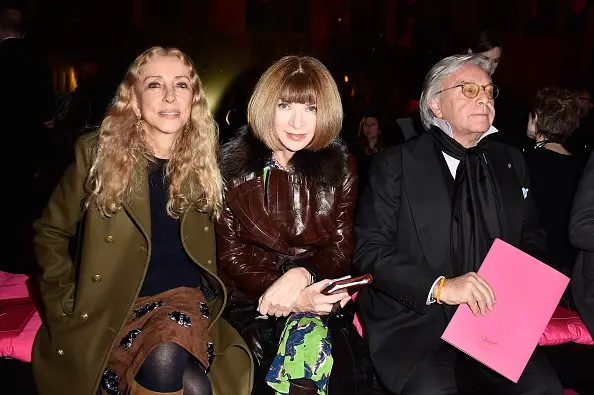 Understanding New York Fashion Week
New York Fashion Week is a biannual event that takes place in February and September each year. It is part of the larger global fashion month, which includes similar events in London, Milan, and Paris. NYFW showcases collections for the upcoming seasons: Fall/Winter in February and Spring/Summer in September. It is divided into runway shows, presentations, and off-site events, featuring established designers and emerging talents.
Determining Your Attendance Type
Before embarking on the journey to attend NYFW, it is essential to identify your preferred attendance type. NYFW offers various avenues for participation, catering to different interests and roles:
a) Industry Insider: If you are a fashion industry professional, such as a buyer, journalist, stylist, or designer, you can request invitations through official channels, including designer showrooms, PR agencies, or the Council of Fashion Designers of America (CFDA).
b) Influencer or Blogger: For social media influencers, bloggers, and content creators, getting an invitation may depend on your reach, niche, and engagement. Some designers and PR agencies collaborate with influencers to increase brand visibility and social media coverage.
c) General Attendee: NYFW is not entirely exclusive, and there are opportunities for the general public to experience the event. Some shows offer tickets for purchase, while others are open to the public on a first-come, first-served basis.
Timing is Everything
Preparation and timing are critical when it comes to NYFW. As the event approaches, invitations to shows become scarcer, and planning in advance is crucial. NYFW schedules are typically released a few weeks before the event, so keeping a close eye on official NYFW websites and social media channels is vital to stay informed.
Networking and Building Connections
For those aspiring to attend as industry insiders or influencers, networking is fundamental. Attend fashion-related events, workshops, and parties throughout the year to connect with industry professionals, designers, and PR representatives. Building genuine relationships can increase your chances of being invited to NYFW events.
Buying Tickets for Public Shows
For fashion enthusiasts who want to experience NYFW firsthand, attending public shows can be a fantastic option. Some designers and brands offer limited tickets for purchase, giving fans the opportunity to see their collections up close. Keep an eye out for announcements on the official NYFW website or contact designers directly to inquire about ticket availability.
Embrace Social Media and Live Streams
If attending NYFW in person proves challenging, embracing social media and live streams can still allow you to stay updated and feel part of the excitement. Many designers and media outlets live-stream their shows, giving virtual viewers a front-row experience. Engaging with the event through social media platforms can also offer valuable insights into the latest trends and behind-the-scenes action.
Preparing for the Big Day
Whether you secure an invitation or purchase tickets, it's crucial to prepare for the event carefully:
a) Dress to Impress: NYFW is a celebration of fashion, so dress stylishly and express your unique sense of style.
b) Comfort Matters: Keep in mind that NYFW involves a lot of walking, standing, and waiting. Wear comfortable shoes and dress in layers, as venues can vary in temperature.
c) Carry Essentials: Bring essentials such as a phone charger, camera, notebook, pen, and a small snack to keep you energized during the day.
d) Be Punctual: Arrive early for shows, as seating is often first-come, first-served, and the best seats fill up quickly.
e) Respect the Atmosphere: Remember that NYFW is a professional event, so be respectful and follow any rules or guidelines provided by the organizers.
Conclusion
New York Fashion Week is an unparalleled event in the world of fashion, and attending it can be a dream come true for many. Whether you are an industry insider, an aspiring influencer, or a fashion enthusiast, there are multiple avenues to be part of this glamorous affair. Planning ahead, building connections, and being proactive are key to unlocking the doors to NYFW. Additionally, embracing virtual experiences through social media and live streams allows everyone to participate and immerse themselves in the enchanting world of high fashion. By following these steps and being passionate about fashion, you can be well on your way to attending New York Fashion Week and witnessing the best of the fashion world up close.