Read Time:
3 Minute, 40 Second
Jetting off to new destinations is a thrilling adventure, and looking effortlessly radiant while doing so is a goal we all strive to achieve. Whether you're exploring a bustling city, lounging on a tropical beach, or embarking on a mountainous hike, the key to maintaining that enviable glow lies in packing the right travel essentials. In this article, we uncover the secrets to achieving a luminous complexion and embracing that sun-kissed radiance no matter where your wanderlust takes you.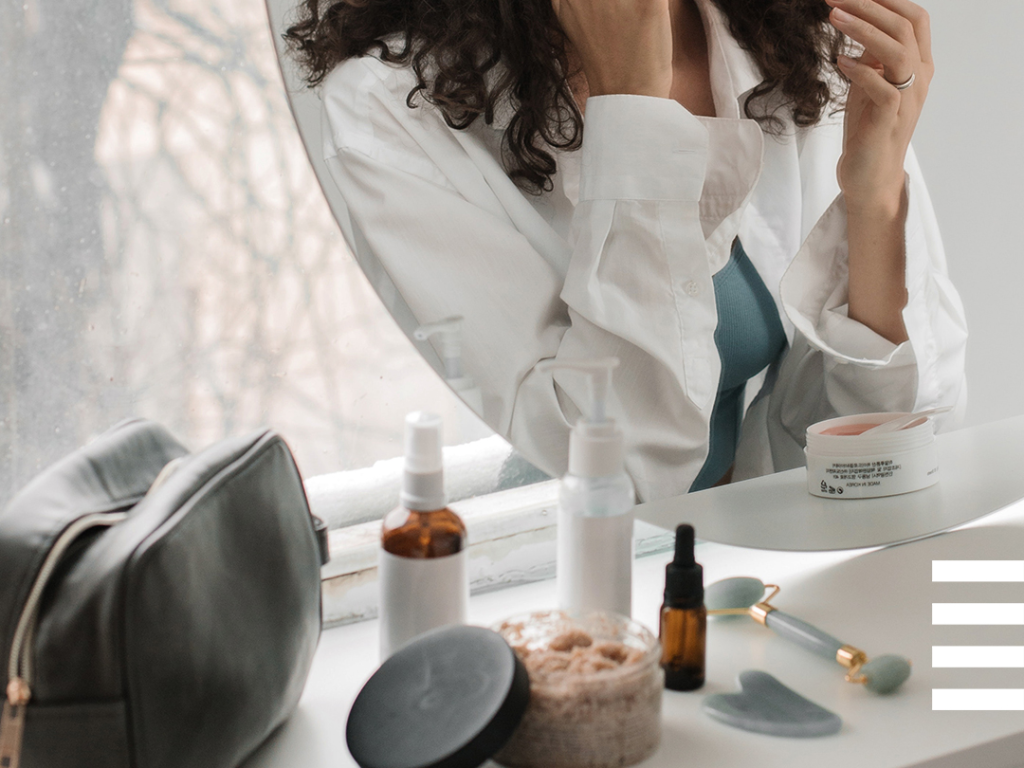 The Ultimate Glowy Skincare:
Begin your travel beauty regimen by nourishing your skin with the right products. Opt for a lightweight, hydrating cleanser that gently removes impurities without stripping your skin of its natural moisture. Follow up with a hydrating serum packed with antioxidants and vitamins to boost your skin's radiance and protect it from environmental stressors. Don't forget a good moisturizer with SPF to keep your skin hydrated and shielded from the sun's harmful rays.
Sun Protection Essentials:
Speaking of sun protection, it's a non-negotiable when it comes to maintaining your glow while traveling. Pack a broad-spectrum sunscreen with a high SPF that suits your skin type. Look for a formula that's lightweight, non-greasy, and easily blendable. Consider a tinted sunscreen for a touch of coverage that evens out your complexion while providing protection. Remember to reapply throughout the day, especially if you're spending time outdoors.
Effortless Base Makeup:
When you're on the go, a lightweight and natural-looking base is the way to go. Opt for a tinted moisturizer or a BB cream that provides light coverage and a radiant finish. These products offer a breathable alternative to heavy foundations and allow your natural glow to shine through. Make sure to choose a shade that matches your skin tone and offers buildable coverage for any touch-ups you may need throughout the day.
Glow-Boosting Makeup:
To enhance your radiant complexion, focus on glow-boosting makeup products. A liquid highlighter can be your best friend, adding a luminous sheen to your cheekbones, brow bones, and even your décolletage. Cream blushes in warm tones give you that natural flush of color, while a champagne or gold-toned eyeshadow can double as a subtle highlighter for your eyelids.
Multi-Purpose Beauty Products:
Traveling light is a must, and multi-purpose beauty products can help you achieve a radiant look with fewer items in your bag. Opt for a lip and cheek tint that adds a pop of color to your lips and a healthy flush to your cheeks. These versatile products are perfect for creating a coordinated, effortless look. You can also use a tinted lip balm to keep your lips hydrated while adding a hint of color.
Hydration on the Go:
Maintaining your skin's hydration levels while traveling is essential for that coveted glow. A facial mist infused with hydrating ingredients like hyaluronic acid or rosewater is a fantastic way to refresh your skin throughout the day. A quick spritz can revive your makeup and provide an instant boost of moisture, especially in dry or humid climates.
Glow-Enhancing Hair Care:
Radiance isn't limited to your skin – your hair deserves some attention too. Pack a lightweight hair oil or serum to tame frizz and add shine to your locks. Opt for a formula that won't weigh down your hair or leave it feeling greasy. A hydrating hair mask or leave-in conditioner can also work wonders, especially if you're exposed to sun, saltwater, or chlorine.
Capturing the Glow:
Now that you're equipped with your glowy travel essentials, don't forget to capture the moments that make your journey unforgettable. A high-quality camera or smartphone with a good camera app is a must for documenting your adventures. Natural lighting is your best friend when it comes to capturing your radiant glow, so look for well-lit spots for your photos.
Conclusion: Embrace the Glow, Everywhere You Go:
Travel is a time for exploration, relaxation, and embracing the beauty of new experiences. With the right glowy travel essentials, you can enhance your natural radiance and create a look that reflects your sense of adventure. Whether you're hiking through breathtaking landscapes, lounging on a sun-soaked beach, or strolling through charming city streets, your glow will be your best accessory. So, pack your essentials, embark on your journey, and let your radiant beauty shine as brightly as the destinations you discover.