Read Time:
3 Minute, 46 Second
In the dazzling world of high fashion, certain brands emerge as shining stars, leaving an indelible mark on the industry's landscape. Miu Miu, the brainchild of the illustrious Italian fashion house Prada, is one such celestial presence. With its distinctive blend of playfulness, sophistication, and rebellious spirit, Miu Miu has captivated the hearts of fashion enthusiasts worldwide. Join me on a captivating journey through the history of Miu Miu, as we uncover the evolution of this iconic brand.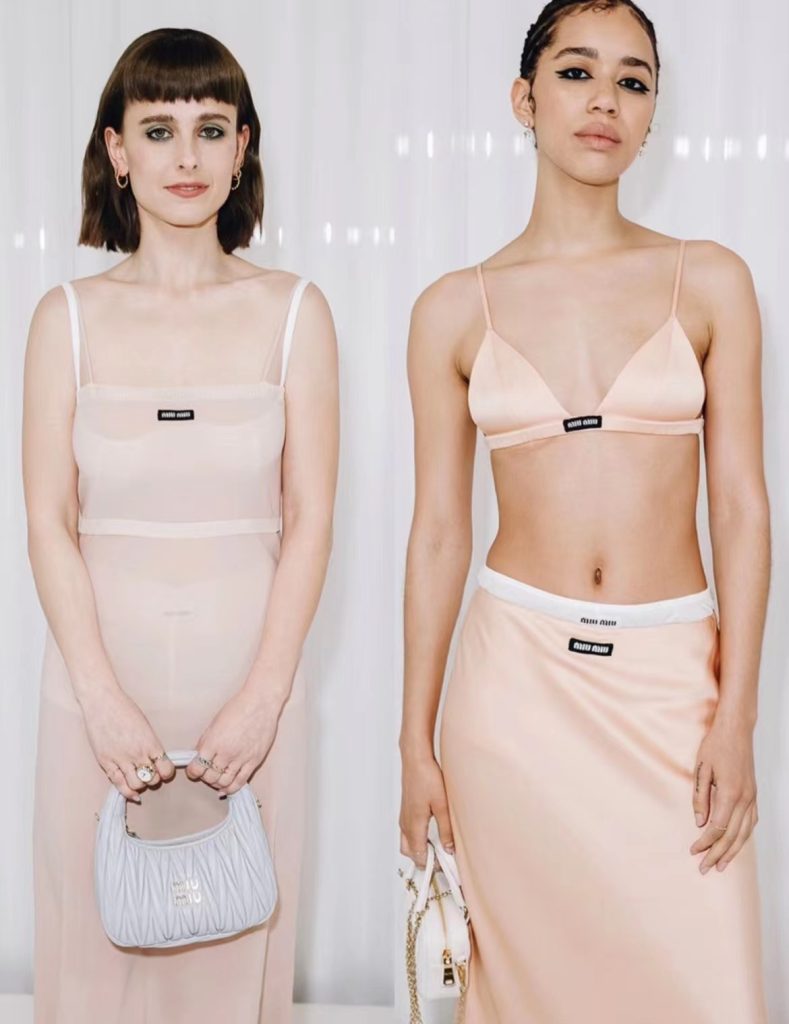 The Genesis: A Creative Vision Unveiled
The story of Miu Miu begins in 1993 when Miuccia Prada, the visionary behind the Prada empire, decided to venture into the realm of accessible luxury. Miu Miu was born as a response to Miuccia's desire to create a line that resonated with a younger audience while maintaining the essence of Prada's sophisticated aesthetic. The name "Miu Miu" itself is a nod to Miuccia's childhood nickname, infusing the brand with a sense of personal connection and intimacy.
The Debut Collection: A Revelation of Playful Elegance
Miu Miu's inaugural collection made its debut on the runways of Milan Fashion Week in 1993, immediately captivating fashion critics and enthusiasts alike. The collection exuded a distinctive blend of youthful exuberance and refined elegance, redefining the notion of luxury with its accessible price points. Miu Miu's designs were characterized by quirky prints, bold colors, and unexpected details, establishing a unique identity that set it apart from its contemporaries.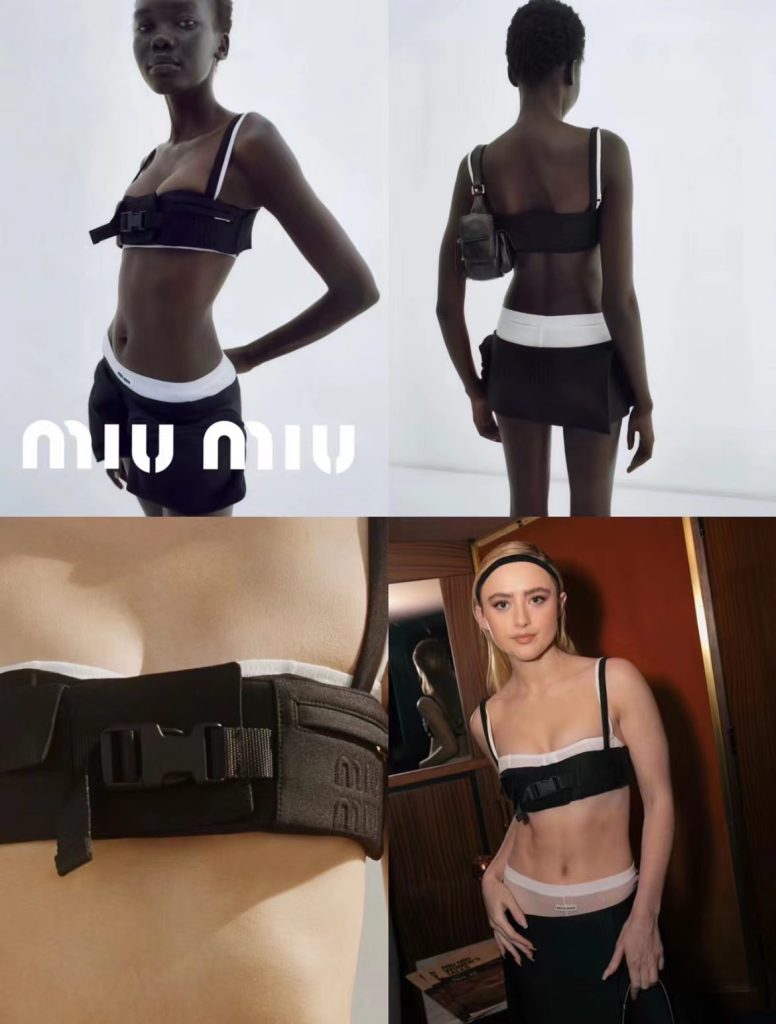 The Aesthetic: A Fusion of Contrasts
Miu Miu's design philosophy embraces the juxtaposition of contrasting elements, resulting in a harmonious blend of opposites. Playful yet sophisticated, rebellious yet elegant, Miu Miu garments often feature unexpected combinations that challenge conventional norms. This approach has allowed the brand to carve out a niche in the fashion world, appealing to a diverse audience that appreciates both whimsy and refinement.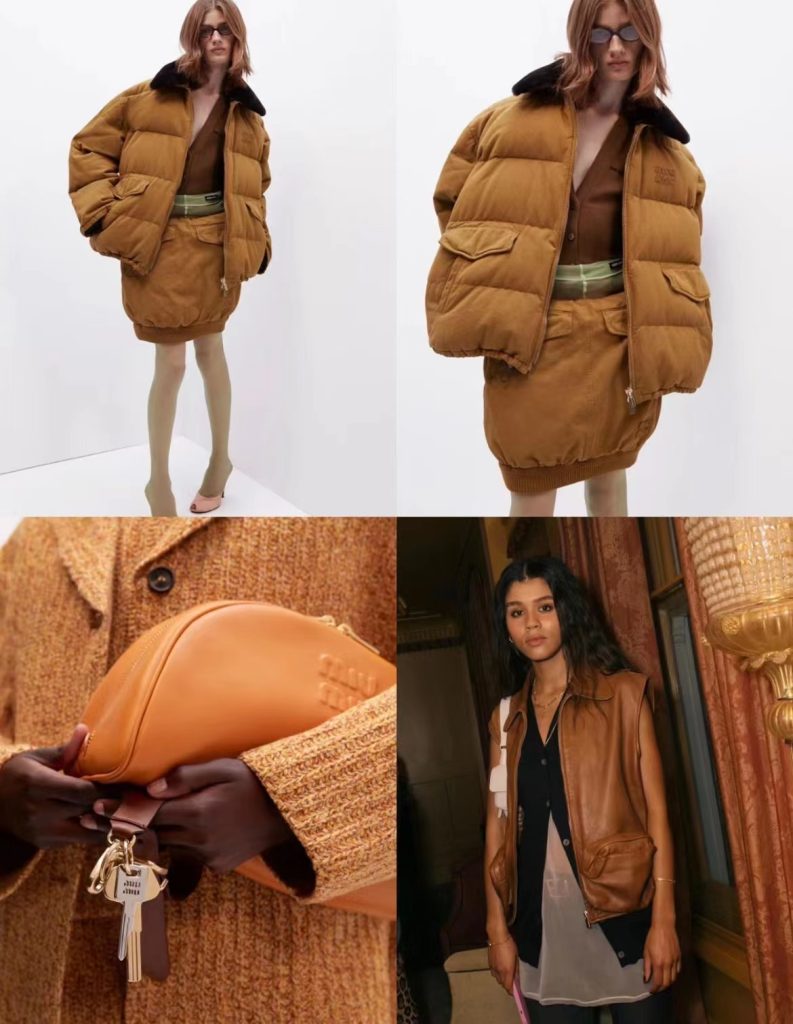 Cultural Impact: Redefining Femininity
Miu Miu has been at the forefront of redefining femininity, championing a sense of empowerment that is both individualistic and free-spirited. The brand's campaigns and runway shows have consistently celebrated women as multi-faceted beings, embracing their complexities and defying societal expectations. Miu Miu's influence extends beyond fashion; it shapes a cultural dialogue that encourages self-expression and authenticity.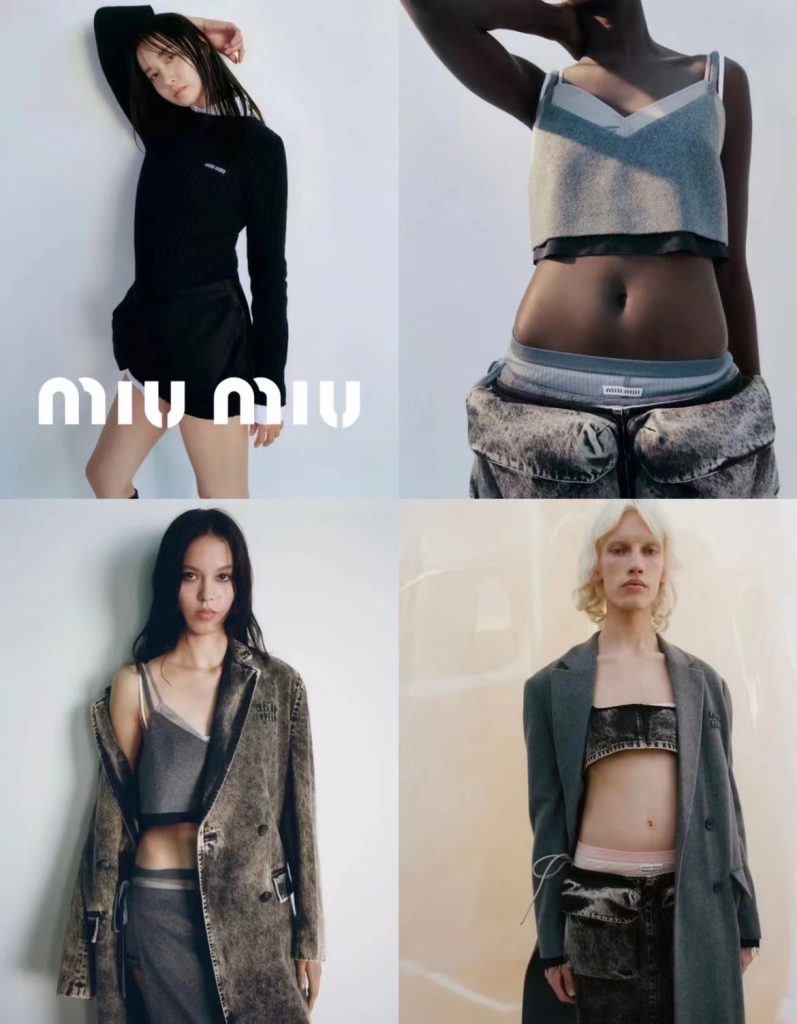 Iconic Moments: The Miu Miu Legacy
Over the years, Miu Miu has graced the fashion world with a series of iconic moments that have solidified its place in history:
The Matelassé Bag: Introduced in the late 1990s, the Matelassé bag quickly became a coveted accessory, known for its quilted texture and timeless design. It exemplified Miu Miu's ability to infuse everyday items with a touch of luxury.
The Ad Campaigns: Miu Miu's ad campaigns have consistently pushed creative boundaries, often featuring an eclectic mix of models, actors, and musicians. These campaigns showcase the brand's commitment to celebrating individuality and diversity.
The "Miu Lady" Shoe: The "Miu Lady" shoe, with its distinct embellished buckle, became an instant sensation, embodying Miu Miu's penchant for mixing elegance with a dash of irreverence.
The Runway Spectacles: Miu Miu's runway shows are renowned for their innovative set designs and immersive experiences. From transforming venues into enchanted forests to creating futuristic landscapes, each show is a work of art that transcends fashion.
Global Expansion: Miu Miu's Footprint
Miu Miu's influence extends beyond the fashion capitals of the world. The brand has established a global presence with flagship stores in major cities, including Milan, New York, Paris, and Tokyo. These boutiques serve as temples of style, inviting fashion enthusiasts to immerse themselves in the whimsical world of Miu Miu.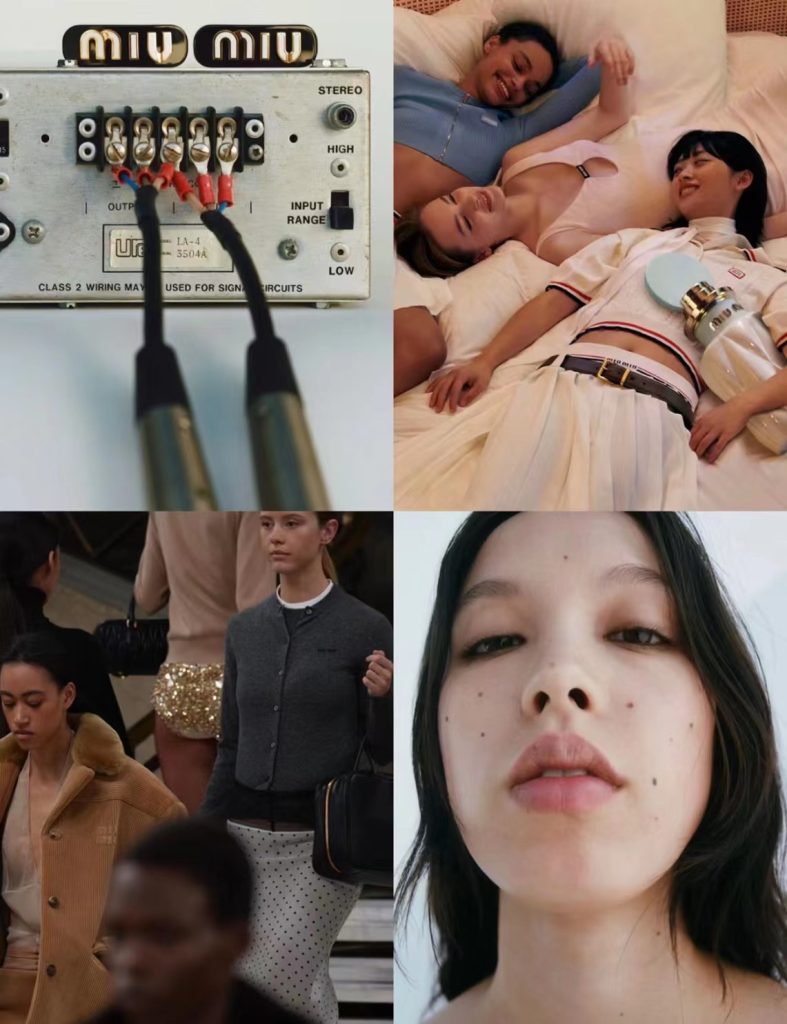 Miu Miu Today: A Visionary Legacy
As Miu Miu continues to evolve, it remains true to its foundational principles of blending creativity, innovation, and irreverence. The brand's collections consistently challenge norms, provoke thought, and celebrate individuality. Miu Miu's garments and accessories are more than just fashion statements; they are embodiments of a lifestyle that embraces curiosity, self-discovery, and a sense of playfulness.
In a world where fashion often serves as a mirror to societal changes, Miu Miu stands as a reflection of a new generation's values, aspirations, and desires. Through its designs, campaigns, and cultural impact, Miu Miu has not only redefined luxury fashion but has also reimagined what it means to be stylishly rebellious and unapologetically authentic. As we navigate the ever-changing currents of fashion, Miu Miu's legacy continues to inspire us to embrace the beauty of contrasts, celebrate our uniqueness, and embark on a journey of self-expression that is as vibrant and captivating as the brand itself.