Read Time:
3 Minute, 47 Second
In the world of fashion, certain brands possess a distinctive allure that transcends trends and captures the essence of timeless elegance. Celine, a French luxury brand known for its minimalist yet impactful aesthetic, is a prime example of this phenomenon. With its understated silhouettes, high-quality craftsmanship, and unwavering commitment to refined simplicity, Celine style has carved a unique niche in the hearts of fashion enthusiasts. In this exploration of Celine style, we delve into its history, key elements, and the art of embodying its enigmatic charm.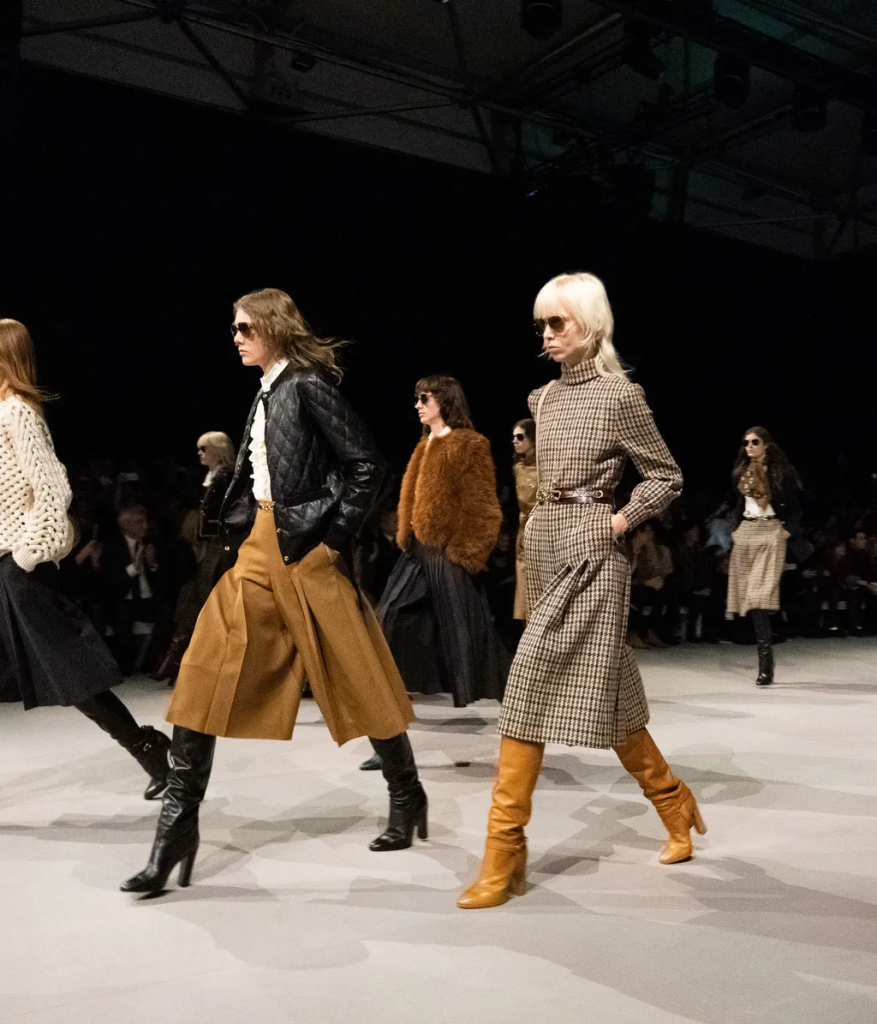 A Legacy of Understated Luxury
Founded in 1945 by Céline Vipiana, the brand began as a made-to-measure children's shoe business. Over the decades, Celine evolved into a renowned fashion house, embracing a philosophy that prioritizes elegance over excess. The arrival of Phoebe Philo as creative director in 2008 marked a pivotal moment, ushering in an era of minimalist sophistication that would come to define Celine style.
Under Philo's leadership, Celine became synonymous with discreet luxury, focusing on well-considered design and impeccable craftsmanship. The brand's aesthetic became a celebration of the quiet confidence that comes from knowing that true style needs no ostentatious embellishments.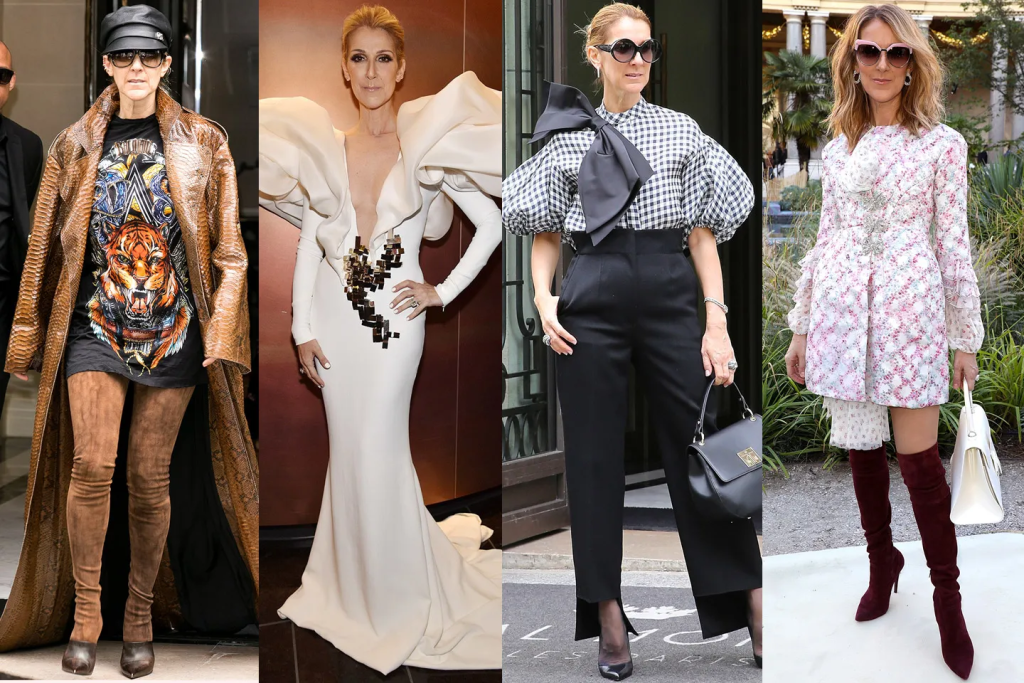 Key Elements of Celine Style
Celine style is characterized by a few distinct elements that contribute to its enduring allure:
Clean Lines and Tailoring: The hallmark of Celine style is its emphasis on clean lines and expert tailoring. Garments are often devoid of excessive embellishments or adornments, allowing the impeccable fit and craftsmanship to take center stage. Structured blazers, streamlined dresses, and perfectly tailored pants epitomize the brand's commitment to precision and simplicity.
Neutral Palette: Celine's color palette is a reflection of its understated elegance. Neutral tones such as black, white, beige, and camel dominate the collections, allowing for versatility and effortless coordination. This subdued color scheme provides a canvas for the wearer to express their own personality while maintaining the brand's sophisticated aesthetic.
Luxurious Fabrics: Celine garments are crafted from luxurious, high-quality fabrics that exude a sense of opulence without being overtly showy. Cashmere, silk, and fine leather are often used to create pieces that feel as sumptuous as they look. The focus on luxurious textiles adds depth and texture to the minimalist designs.
Timeless Accessories: Celine's accessories are equally emblematic of its style. The brand's handbags, characterized by clean lines and discreet branding, have become iconic in their own right. Pieces like the Celine Luggage Tote and the Belt Bag epitomize the fusion of practicality and elegance that defines Celine style.
Effortless Versatility: Celine's designs seamlessly transition from day to night, allowing for effortless versatility. A Celine ensemble can be dressed up or down, adapting to various occasions without compromising on sophistication. This adaptability aligns with the modern woman's desire for functional and elegant pieces.

Embodying the Celine Aesthetic
To embrace the enigmatic allure of Celine style, consider the following tips:
Invest in Timeless Pieces: Prioritize investment pieces that align with the brand's aesthetic, such as a well-tailored blazer, a classic white shirt, or a versatile handbag. These items serve as the foundation of a Celine-inspired wardrobe.
Opt for Quality: When selecting garments and accessories, prioritize quality over quantity. Choose items crafted from luxurious fabrics and impeccable construction, ensuring longevity and enduring style.
Minimalist Accessories: Embrace accessories that enhance your ensemble without overwhelming it. A structured handbag, understated jewelry, and sleek sunglasses are perfect complements to Celine style.
Neutral Palette: Embrace a neutral color palette, incorporating shades of black, white, beige, and camel into your outfits. Mix and match these hues to create effortlessly chic looks.
Focus on Fit: Tailoring is key to achieving the perfect Celine look. Ensure that your clothing fits impeccably, highlighting your silhouette in a way that is both flattering and comfortable.
Confidence is Key: Celine style radiates confidence and self-assuredness. Wear your chosen ensembles with poise, embracing the understated elegance that defines the brand.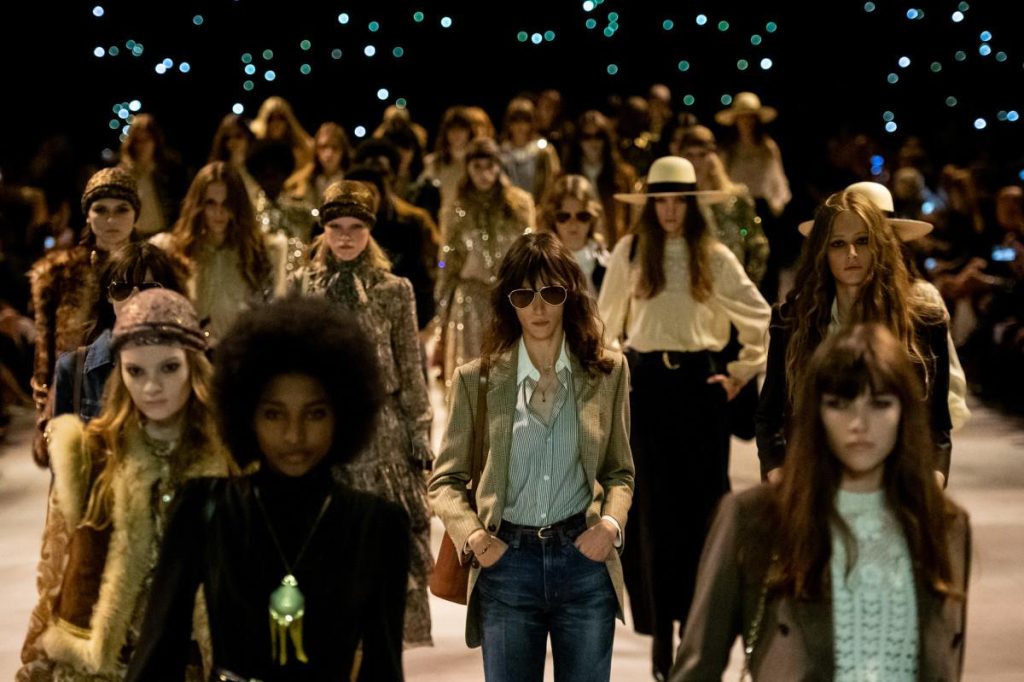 Conclusion
Celine style is a testament to the enduring power of minimalist sophistication. Through its clean lines, impeccable tailoring, and emphasis on quality, Celine has created an aesthetic that resonates with those who appreciate the art of understated luxury. As we unravel the enigmatic allure of Celine style, we are reminded that true elegance is not defined by extravagance, but by the subtle mastery of design and the quiet confidence it inspires. By embracing the core elements of Celine style and infusing them with our own personal flair, we pay homage to a brand that celebrates the beauty of simplicity and the enduring impact of timeless fashion.