Read Time:
4 Minute, 35 Second
Contact lenses have revolutionized the way people with vision impairments experience the world. These thin, curved discs placed directly on the eye's surface offer an alternative to traditional eyeglasses, providing wearers with improved vision, enhanced comfort, and greater aesthetic appeal. In this essay, we will explore the history of contact lenses, the different types available, their benefits and drawbacks, and the future of contact lens technology.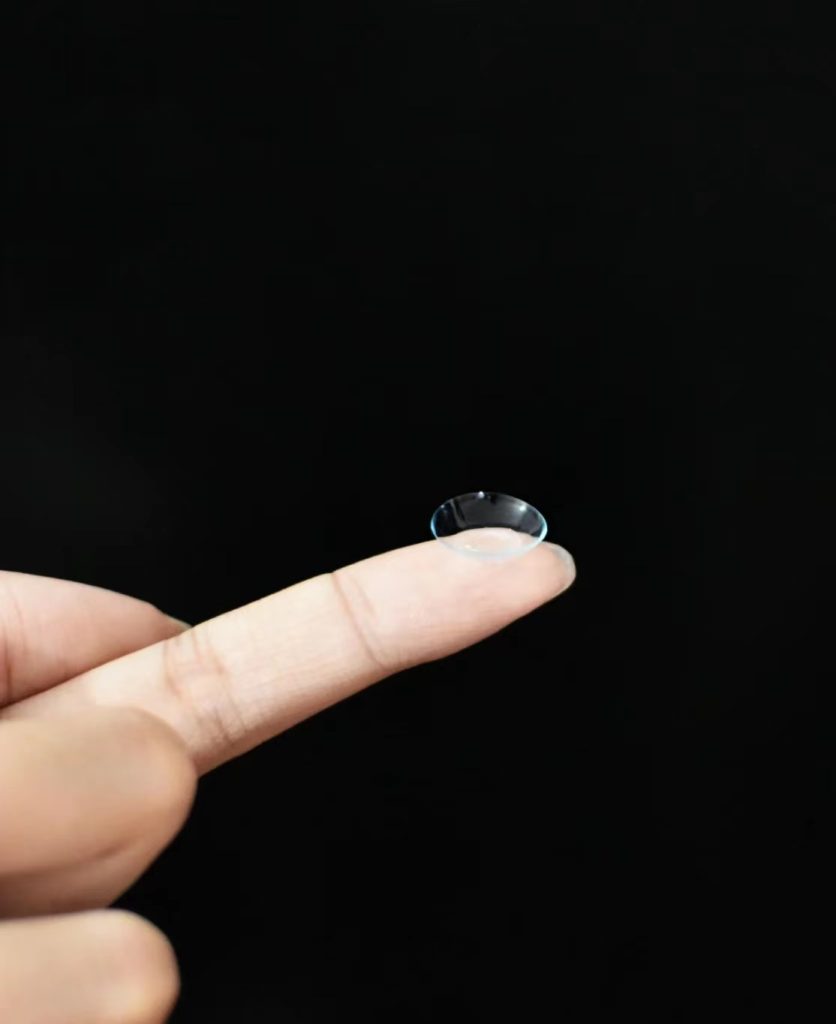 A Brief History of Contact Lenses
The concept of contact lenses dates back centuries, with the earliest recorded idea attributed to Leonardo da Vinci in the early 16th century. However, it was not until the late 19th and early 20th centuries that practical advancements in contact lens design were made.
In 1888, Dr. Adolf Fick designed the first successful contact lens, a heavy glass lens that covered the entire eye. Later, in 1948, Kevin Tuohy introduced a more breathable plastic lens that covered only the cornea, paving the way for the modern soft contact lenses we use today.
Throughout the 20th century, contact lenses underwent significant developments, including the introduction of gas-permeable lenses in the 1970s and disposable lenses in the 1980s. These advancements contributed to the widespread popularity of contact lenses and improved their comfort and usability.
Types of Contact Lenses
Contact lenses are available in various materials, designs, and wearing schedules to accommodate diverse vision needs and preferences. The two primary categories of contact lenses are:
a) Soft Contact Lenses: Made from a water-absorbing, flexible plastic material, soft contact lenses are the most common type worn today. They are comfortable and easier to adapt to compared to rigid gas-permeable lenses. Soft lenses come in various types, including daily disposables, bi-weekly disposables, monthly disposables, and extended wear lenses that can be worn overnight.
b) Rigid Gas-Permeable (RGP) Contact Lenses: RGP lenses are made from a rigid, oxygen-permeable material that allows more oxygen to reach the cornea than traditional hard lenses. These lenses are more durable and provide sharper vision, especially for individuals with certain eye conditions. However, they may require a longer adaptation period compared to soft lenses.
Benefits of Contact Lenses
Contact lenses offer several advantages over traditional eyeglasses, making them a preferred choice for many individuals with vision impairments:
a) Improved Peripheral Vision: Contact lenses sit directly on the eye, providing a wider field of view and better peripheral vision compared to eyeglasses.
b) Natural Aesthetics: Contact lenses are virtually invisible, allowing wearers to showcase their natural eye color and facial features without the obstruction of frames.
c) Enhanced Comfort: Soft contact lenses conform to the eye's shape and are generally more comfortable to wear for extended periods compared to eyeglasses.
d) Active Lifestyle: Contact lenses are ideal for individuals with an active lifestyle or those engaged in sports, as they do not impede movement or get fogged up during physical activities.
e) Reduced Visual Distortion: Contact lenses move with the eye, reducing the visual distortions that can occur with eyeglasses, particularly in higher prescriptions.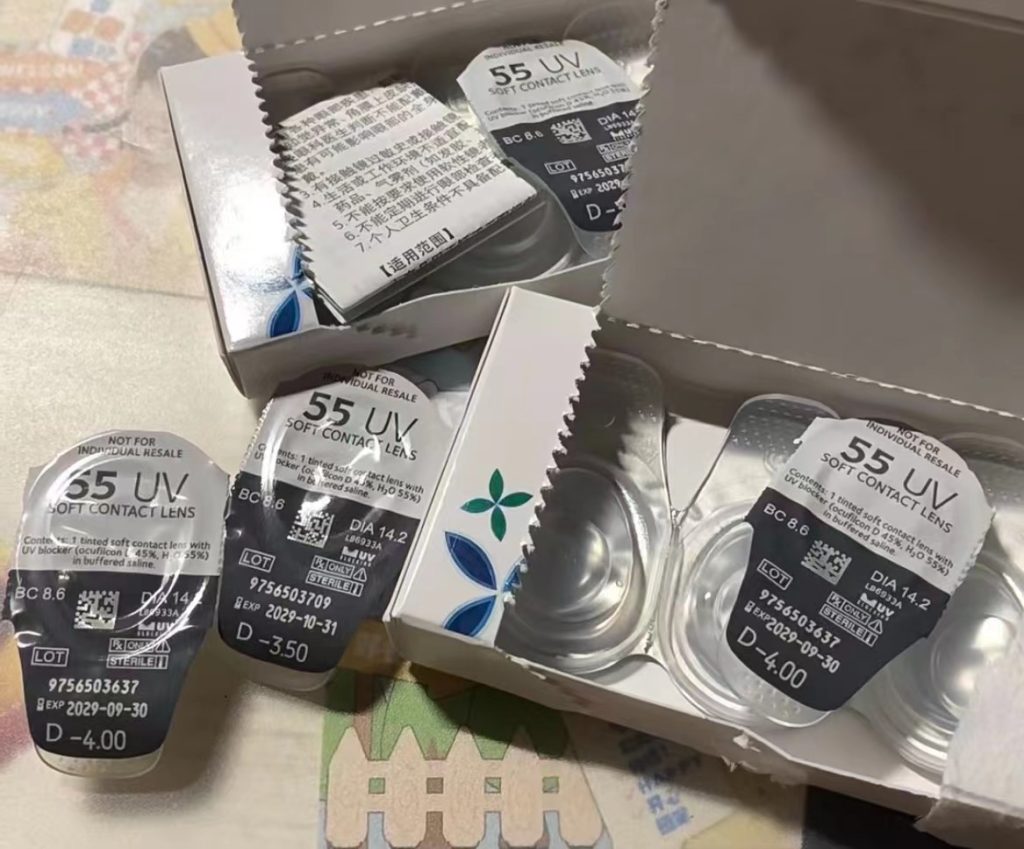 Drawbacks and Considerations
While contact lenses offer numerous benefits, they are not without drawbacks and require responsible use and care:
a) Maintenance: Proper hygiene and lens care are essential to avoid eye infections and complications. Neglecting cleaning routines can lead to discomfort and potential eye health issues.
b) Dryness and Discomfort: Some wearers may experience dryness, irritation, or discomfort, especially when wearing contact lenses for extended periods.
c) Infection Risk: Improper handling, reusing disposable lenses, or wearing lenses while swimming or in dusty environments can increase the risk of eye infections.
d) Cost: The cost of contact lenses, especially specialized types or branded options, can be higher than traditional eyeglasses.
e) Prescription Changes: If a wearer's vision prescription changes frequently, updating contact lenses may result in additional expenses.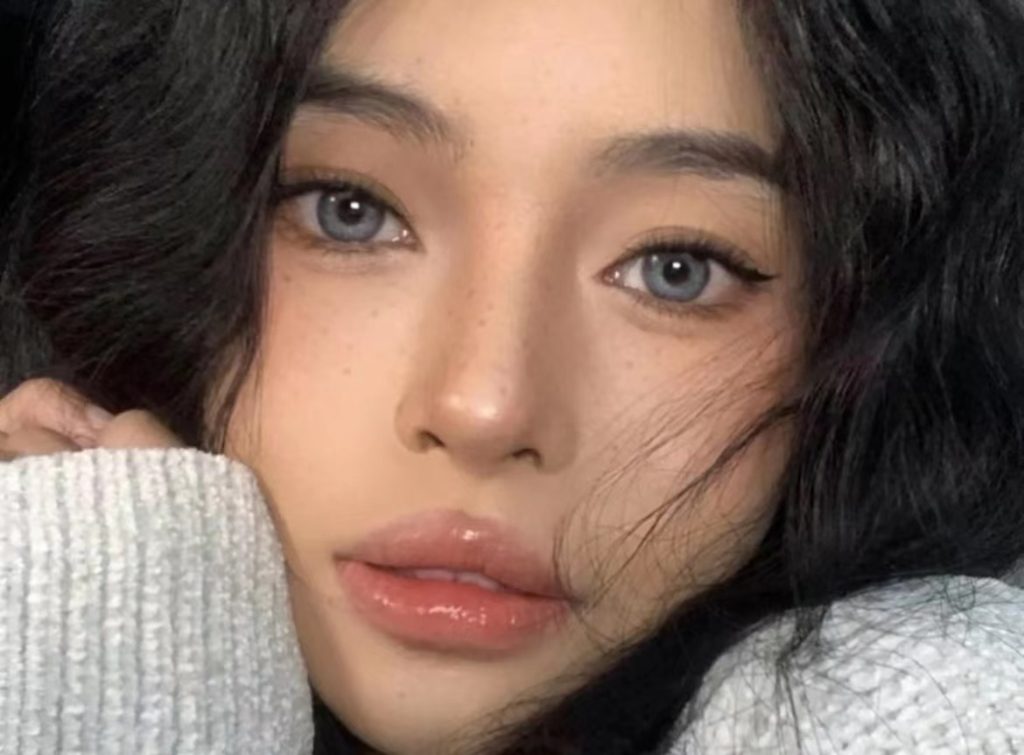 The Future of Contact Lens Technology
Advancements in contact lens technology continue to expand the possibilities and potential applications of these optical devices. Some exciting developments on the horizon include:
a) Smart Contact Lenses: Researchers are working on smart contact lenses that can monitor glucose levels for individuals with diabetes, measure intraocular pressure for glaucoma patients, or display augmented reality information directly onto the wearer's field of view.
b) Extended Drug Delivery: Contact lenses with built-in drug delivery systems may allow for controlled release of medications to treat eye conditions, reducing the need for frequent eye drops.
c) UV Protection: Some contact lenses now incorporate ultraviolet (UV) protection to shield the eyes from harmful UV rays.
d) Customization: Advancements in 3D printing technology may enable the creation of fully customized contact lenses tailored to an individual's unique eye anatomy.
Conclusion
Contact lenses have come a long way since their inception, revolutionizing the way people with vision impairments experience the world. With diverse types and wearing schedules available, contact lenses offer improved vision, enhanced comfort, and aesthetic appeal. The benefits of contact lenses, such as improved peripheral vision, natural aesthetics, and an active lifestyle, have made them a preferred choice for many individuals.
However, responsible use and maintenance are crucial to ensure eye health and prevent potential complications. While contact lenses offer many advantages, wearers must follow proper hygiene and lens care routines and adhere to prescribed wearing schedules.
The future of contact lens technology holds exciting possibilities, from smart lenses that monitor health metrics to advanced drug delivery systems. As research and innovation continue, contact lenses will undoubtedly remain an integral part of vision correction and contribute to enhancing the quality of life for individuals with vision impairments.