Read Time:
3 Minute, 46 Second
In the world of fashion and beauty, trends come and go like the seasons, each one bringing a unique flavor and vibe to the scene. One such trend that has been making waves recently is "Barbiecore." Inspired by the iconic Barbie doll and her glamorous, over-the-top aesthetic, Barbiecore is all about embracing bold colors, whimsical details, and unapologetic femininity in your beauty routine. If you're ready to add a splash of playfulness and nostalgia to your makeup collection, it's time to dive into the world of Barbiecore. In this article, we'll explore how to incorporate this trend into your beauty regimen, from vivid eyeshadows to sparkling lips and everything in between.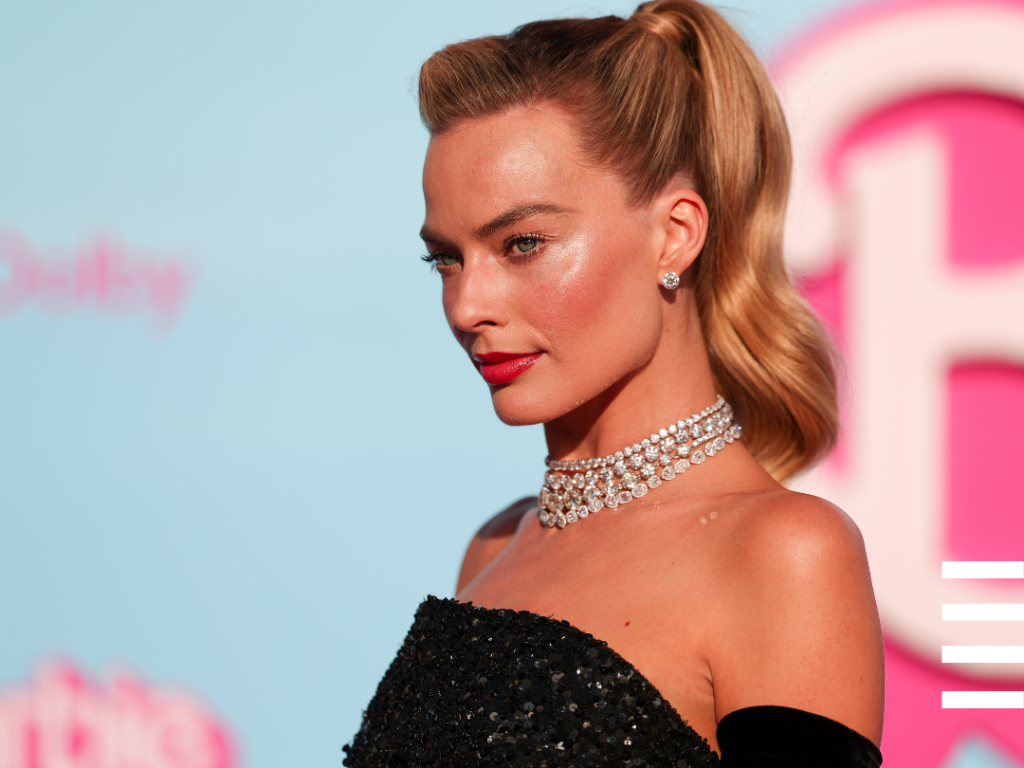 The Barbiecore Essence:
At its heart, Barbiecore is about embracing your inner doll and celebrating the fun, fabulous side of beauty. Think vibrant pinks, sky blues, and glimmering golds reminiscent of Barbie's wardrobe and accessories. It's an opportunity to channel your creative side and experiment with colors and textures that might have seemed too daring before. But remember, Barbiecore is not just about makeup – it's a mindset. It's about embracing your uniqueness and showing the world that you're not afraid to stand out.
Eyes that Pop:
One of the most exciting ways to incorporate Barbiecore into your beauty routine is through your eyeshadow game. Dare to play with an array of bold shades, from electric pinks to azure blues. Create eye-catching looks with gradient color schemes or daring cut creases that draw attention to your eyes. To take it up a notch, add a touch of shimmer or even sequins for a touch of playful glitz. And don't forget the iconic Barbie doll eyelashes – voluminous and dramatic, they'll make your eyes the focal point of your look.
Radiant Skin:
Barbie's flawless complexion is a signature of the doll's beauty, and achieving radiant skin is a key element of the Barbiecore trend. Start with a hydrating primer to create a smooth canvas, then opt for a foundation that gives you a dewy finish. Use a peachy-pink blush to achieve that youthful flush, and don't be shy with the highlighter – let your cheekbones and the bridge of your nose gleam like a beacon of glamour. Remember, Barbie's skin is always radiant, so make sure your skin shines just as bright.
Lips That Sparkle:
When it comes to Barbiecore lips, think sparkle, shine, and boldness. Experiment with glossy or metallic lipsticks in shades that range from bubblegum pink to fiery red. You can also play with holographic or glittery lip glosses that add a touch of whimsy and dimension to your lips. If you're feeling particularly daring, why not try an ombré lip look using complementary shades that create a stunning gradient effect? The goal is to make your lips as attention-grabbing as Barbie's.
Nails Fit for a Doll:
Your Barbiecore journey wouldn't be complete without some attention to your nails. Bold and vibrant nail art is a staple of this trend. Experiment with a variety of designs, from gradient color schemes to playful patterns like hearts, stars, and even Barbie-inspired silhouettes. Don't shy away from intricate nail art – the more playful and creative, the better. And remember, Barbie loves her glitter, so don't hesitate to add a touch of sparkle to your nails as well.
Hair as a Canvas:
Your hair is another canvas for embracing the Barbiecore trend. Think sleek and shiny, with a touch of drama. Experiment with hair accessories like bows, headbands, or even a tiara for a touch of regal glamour. If you're feeling adventurous, try temporary hair colors in shades that match your Barbiecore makeup – pastel pinks, vivid purples, and bold blues. Embrace the playfulness and don't be afraid to think outside the box when it comes to your hair.
In a world where self-expression is celebrated, Barbiecore offers a unique opportunity to have fun with your beauty routine and embrace your inner child. It's a reminder that makeup is not just about enhancing your features; it's about creating art on your face and expressing your personality. So, whether you're a lifelong Barbie fan or you're simply drawn to the idea of infusing your beauty routine with a burst of color and joy, embrace Barbiecore with open arms. Unleash your inner doll, experiment with bold shades and playful details, and let your beauty shine as brightly as Barbie's world. After all, in the world of Barbiecore, there are no limits – just a canvas waiting for your vibrant, daring, and fabulous touch.