Read Time:
3 Minute, 25 Second
In the ever-evolving landscape of beauty, one brand has consistently stood the test of time, encapsulating luxury, innovation, and timeless elegance – Estée Lauder. With a rich history dating back to the mid-20th century, this iconic brand has been synonymous with sophistication and quality. Today, we delve into the legacy of Estée Lauder and explore the luxurious indulgence of their masterpiece – the RE-NUTRIV Softening Lotion.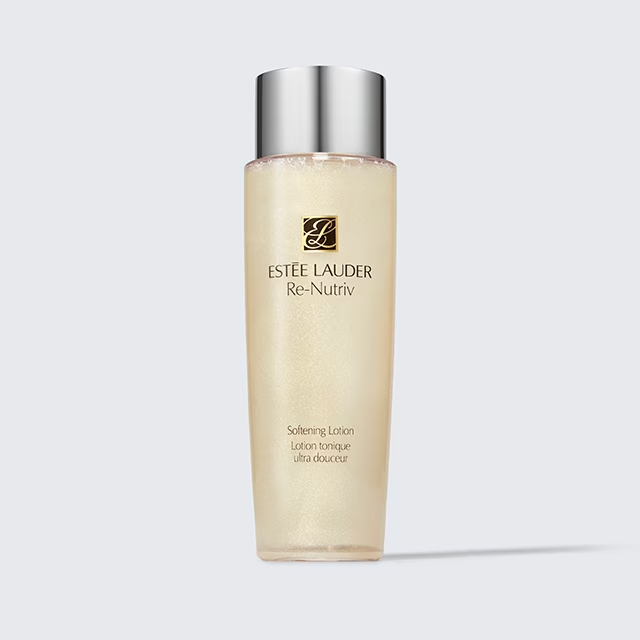 A Glimpse into the Heritage of Estée Lauder:
Estée Lauder, founded by Estée and Joseph Lauder in 1946, was born out of a passion for skincare and a determination to provide women with transformative beauty experiences. From its humble beginnings, the brand has flourished into a global powerhouse, renowned for its innovative products and commitment to elevating self-confidence. Estée Lauder's dedication to research and development has consistently pushed the boundaries of beauty, leading to the creation of their masterpiece, the RE-NUTRIV Softening Lotion.
Unveiling the RE-NUTRIV Softening Lotion:
The RE-NUTRIV Softening Lotion stands as a testament to Estée Lauder's unwavering pursuit of excellence. This opulent elixir encapsulates the essence of indulgence, weaving together science, nature, and luxury to deliver a transformative skincare experience.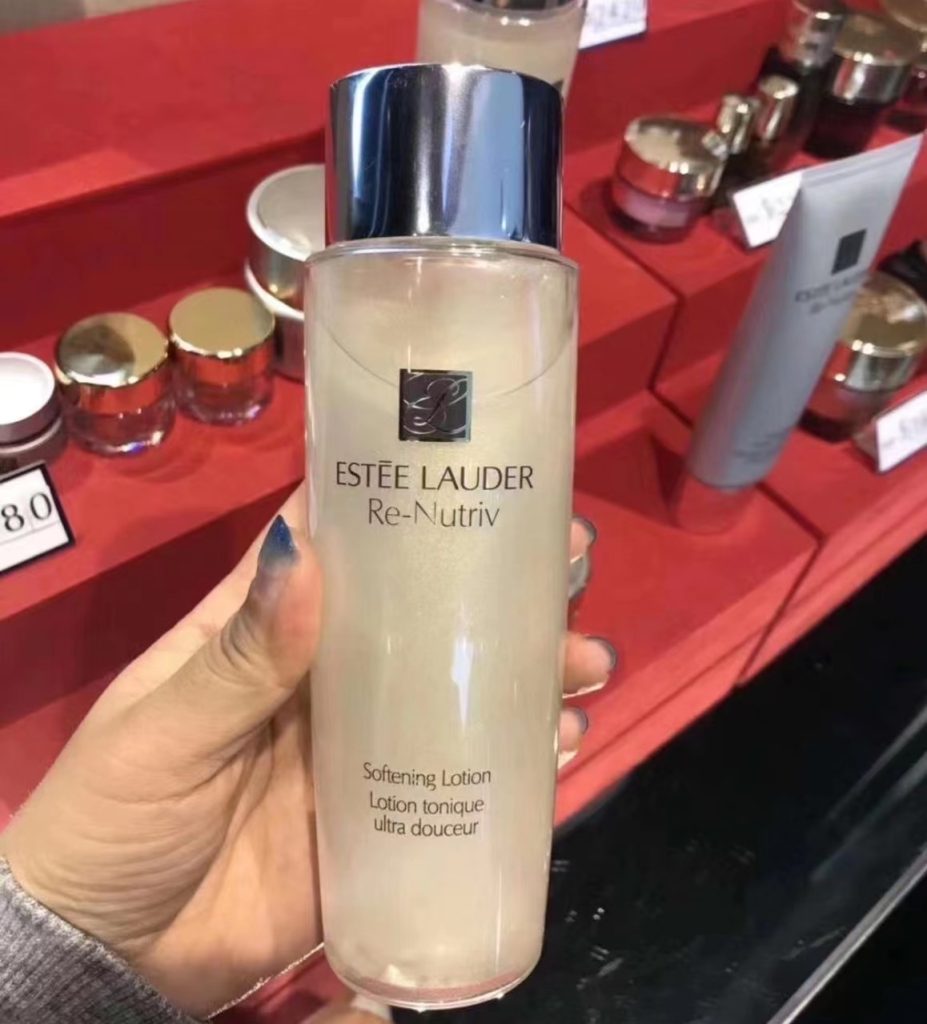 Ingredients that Define Excellence:
Central to the efficacy of the RE-NUTRIV Softening Lotion are its meticulously selected ingredients. Estée Lauder's commitment to quality ensures that only the finest elements grace the formula:
Black Diamond Truffle Extract: The heart of luxury, this rare and precious ingredient infuses the lotion with powerful antioxidants and nutrients. Renowned for its rejuvenating properties, Black Diamond Truffle Extract promotes skin elasticity, radiance, and a youthful glow.
24K Gold: Synonymous with opulence, 24K Gold imparts a touch of extravagance to the lotion. Beyond its aesthetic appeal, gold helps to revitalize the skin, improve circulation, and combat the signs of aging.
Pearl Extract: Prized for centuries, Pearl Extract enriches the lotion with amino acids and minerals. It promotes a luminous complexion, evens out skin tone, and provides a softening effect.
Botanical Oils: A blend of exquisite botanical oils, including Evening Primrose and Lavender, soothes and nourishes the skin, enhancing its texture and suppleness.
Estée Lauder's Exclusive Floralixir™ Dew: This potent blend of two precious flowers, the Re-Nutriv Rose and the Cilantro, enhances the lotion's ability to rejuvenate and restore, unveiling a revitalized complexion.
Efficacy that Transcends Time:
The RE-NUTRIV Softening Lotion is more than a skincare product; it's a journey towards timeless beauty. Its transformative effects are rooted in science and inspired by nature, resulting in a holistic approach to skincare. Regular use of the lotion yields a multitude of benefits:
Intense Hydration: The lotion's lightweight texture belies its deeply hydrating properties. It replenishes moisture levels, leaving the skin plump, radiant, and resilient.
Improved Texture: A soft, supple texture is within reach, thanks to the lotion's ability to refine and smoothen the skin's surface, reducing the appearance of fine lines and imperfections.
Youthful Radiance: The infusion of powerful ingredients works synergistically to promote a youthful, radiant complexion, defying the effects of time.
Enhanced Absorption: The RE-NUTRIV Softening Lotion acts as a prelude to the rest of your skincare routine, enhancing the absorption of subsequent products for maximum efficacy.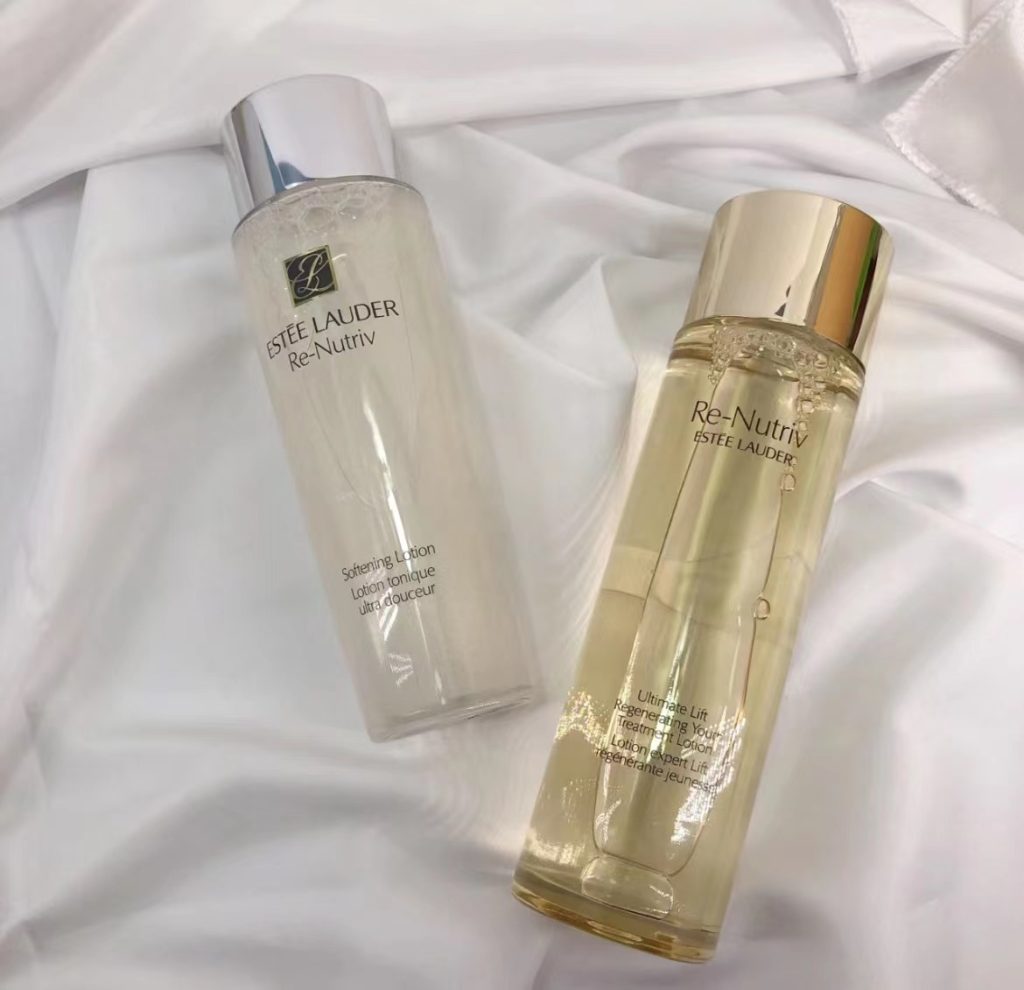 Indulgence Redefined:
Indulgence takes on a new meaning with Estée Lauder's RE-NUTRIV Softening Lotion. Beyond its exceptional formula and efficacy, the product itself is a work of art – housed in an exquisite bottle that exudes sophistication and charm. Incorporating this lotion into your skincare ritual is not just a step; it's a luxurious experience that pampers the senses and elevates self-care to a whole new level.
In conclusion, the Estée Lauder RE-NUTRIV Softening Lotion is a testament to the brand's enduring legacy of excellence. From its inception, Estée Lauder has been a trailblazer, setting new standards of luxury and innovation. The RE-NUTRIV Softening Lotion encapsulates the brand's commitment to providing women with the finest skincare experience, a harmonious blend of science, nature, and indulgence. As you embark on your journey towards timeless beauty, let the RE-NUTRIV Softening Lotion be your partner in unlocking a world of radiance, rejuvenation, and eternal elegance.