Read Time:
3 Minute, 39 Second
A flawless makeup base is the foundation of any stunning makeup look. It provides a smooth canvas for the rest of your makeup and ensures that your overall look stays put throughout the day. Achieving the perfect makeup base may seem daunting, but with the right techniques and products, it can be easily attainable. In this essay, we will present a step-by-step guide to help you achieve a flawless makeup base that enhances your natural beauty and sets the stage for a stunning makeup look.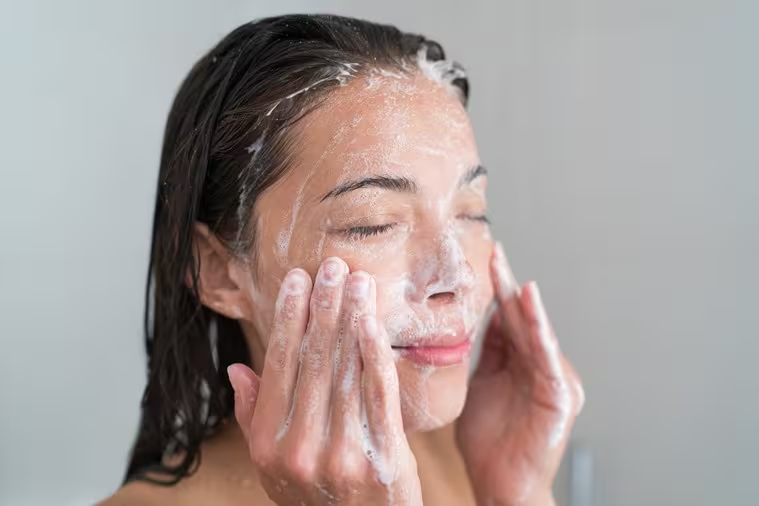 Step 1: Prep and Cleanse
The first and most crucial step in achieving the perfect makeup base is to start with a clean canvas. Thoroughly cleanse your face with a gentle cleanser, removing any dirt, oil, or impurities. Follow up with your regular skincare routine, including moisturizer and sunscreen, to ensure your skin is adequately hydrated and protected.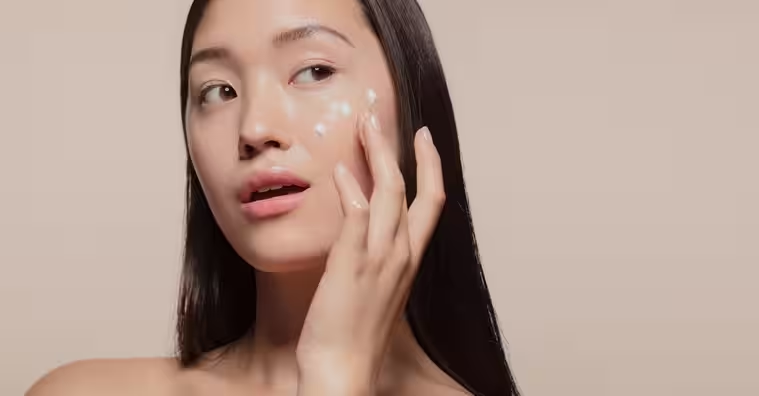 Step 2: Prime
Priming your face is essential to create a smooth and long-lasting makeup base. Choose a primer that suits your skin type and concerns. For oily skin, opt for a mattifying primer to control shine, while those with dry skin can benefit from a hydrating primer. Apply a pea-sized amount of primer all over your face, focusing on areas with visible pores or texture for a seamless finish.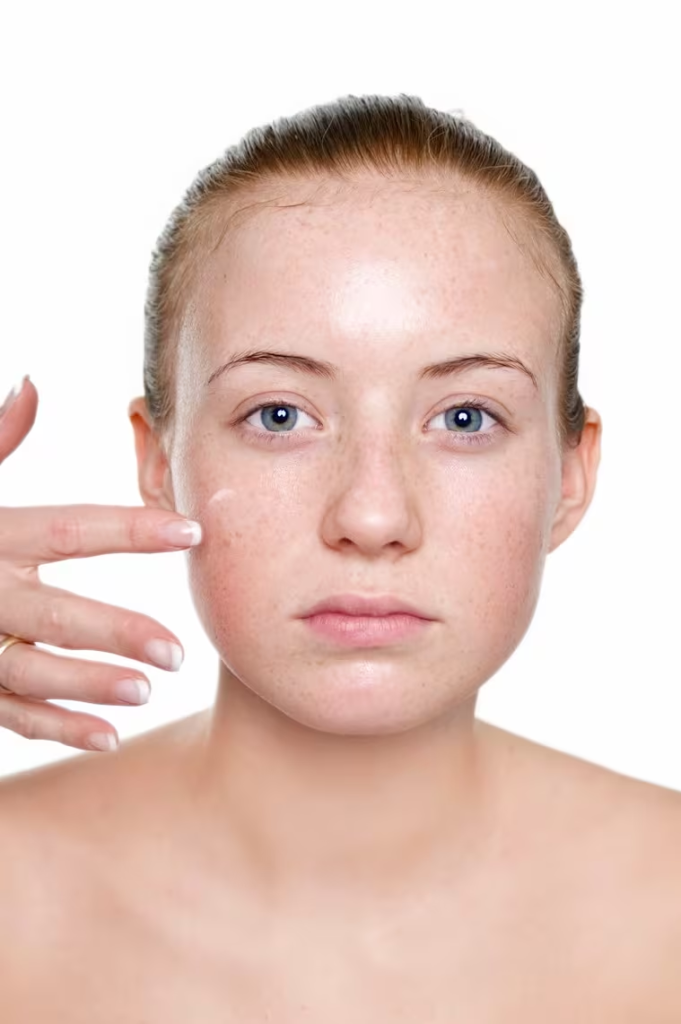 Step 3: Color Correct (If Necessary)
If you have specific skin concerns like redness, dark circles, or discoloration, color correction can help neutralize these issues before applying foundation. Use a color corrector in shades like green to counteract redness, peach for dark circles, and lavender for sallow or dull areas. Dab the color corrector lightly on the targeted areas and blend it gently with your fingertips.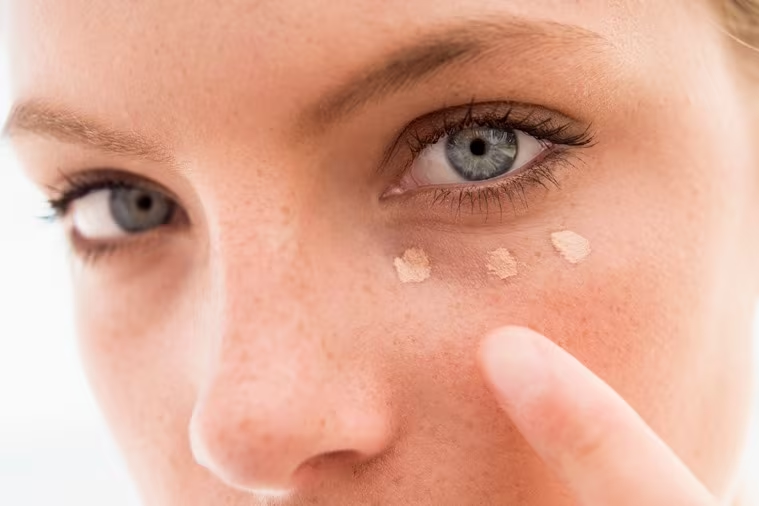 Step 4: Foundation
Choose a foundation that matches your skin tone and type. You can opt for a liquid, cream, or powder foundation, depending on your preference. Using a makeup sponge, brush, or your fingers, apply the foundation evenly across your face, blending it out towards your jawline and hairline for a seamless finish. Build up the coverage gradually if needed.
Step 5: Concealer
Concealer is your best friend when it comes to covering specific imperfections like blemishes, dark spots, and under-eye circles. Use a concealer that is one or two shades lighter than your foundation to brighten the under-eye area. Apply the concealer in an inverted triangle shape and blend it gently with a damp makeup sponge. Dab a small amount of concealer on blemishes or spots and blend it into the surrounding skin.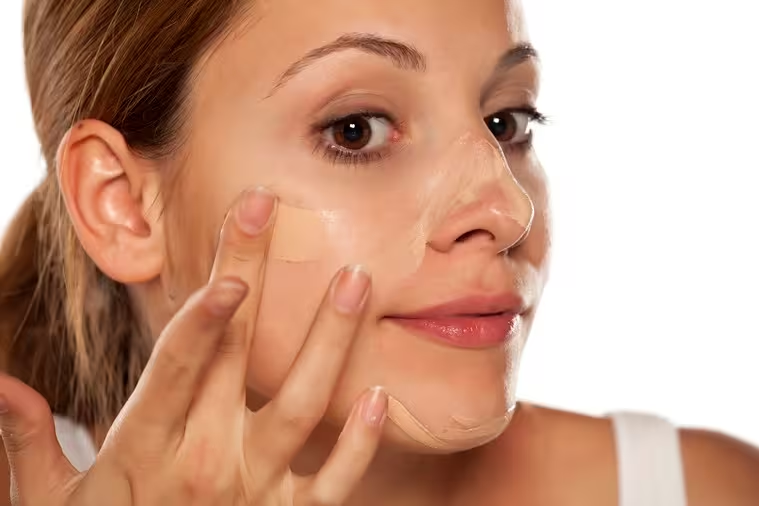 Step 6: Set with Powder
To ensure your makeup stays in place and controls excess shine, set your foundation and concealer with a translucent or setting powder. Use a fluffy powder brush to apply a thin layer of powder all over your face, focusing on the T-zone and under-eye area. Be sure to tap off any excess powder from the brush before applying to avoid a cakey finish.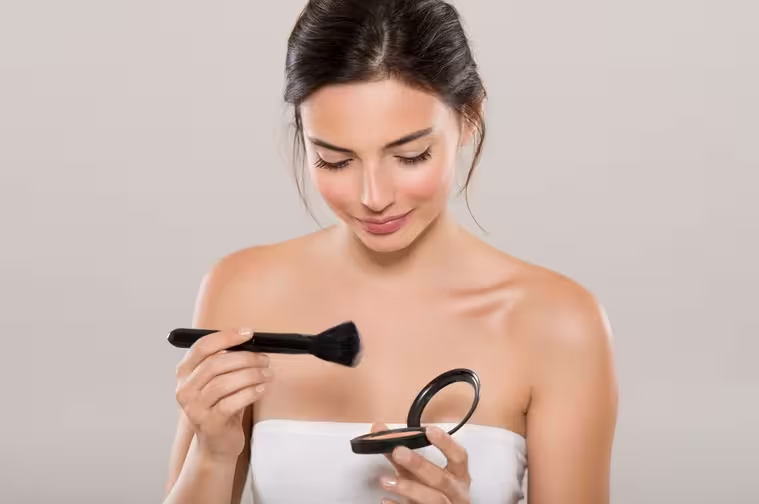 Step 7: Add Dimension with Contour and Highlight
Contouring and highlighting add dimension to your makeup base, giving your face depth and definition. Use a matte bronzer or contour powder to sculpt the hollows of your cheeks, sides of your nose, and jawline. Then, apply a highlighter to the high points of your face, such as the cheekbones, bridge of the nose, and cupid's bow, to accentuate your features.
Step 8: Blush
A touch of blush adds a healthy flush of color to your makeup base. Choose a blush shade that complements your skin tone and apply it to the apples of your cheeks, blending it upwards towards your temples.
Step 9: Set with Setting Spray
Lock in your flawless makeup base with a setting spray. Mist the setting spray evenly across your face to prolong the wear of your makeup and give your skin a natural, dewy finish.
Conclusion:
Achieving the perfect makeup base is a step-by-step process that requires proper preparation, the right products, and skillful application. By following this guide, you can create a flawless canvas that enhances your natural beauty and provides the perfect backdrop for your makeup look. Remember to tailor the steps and products to suit your specific skin type and concerns. With practice and patience, you will master the art of achieving a flawless makeup base, making you feel confident and ready to take on the world with your stunning appearance.